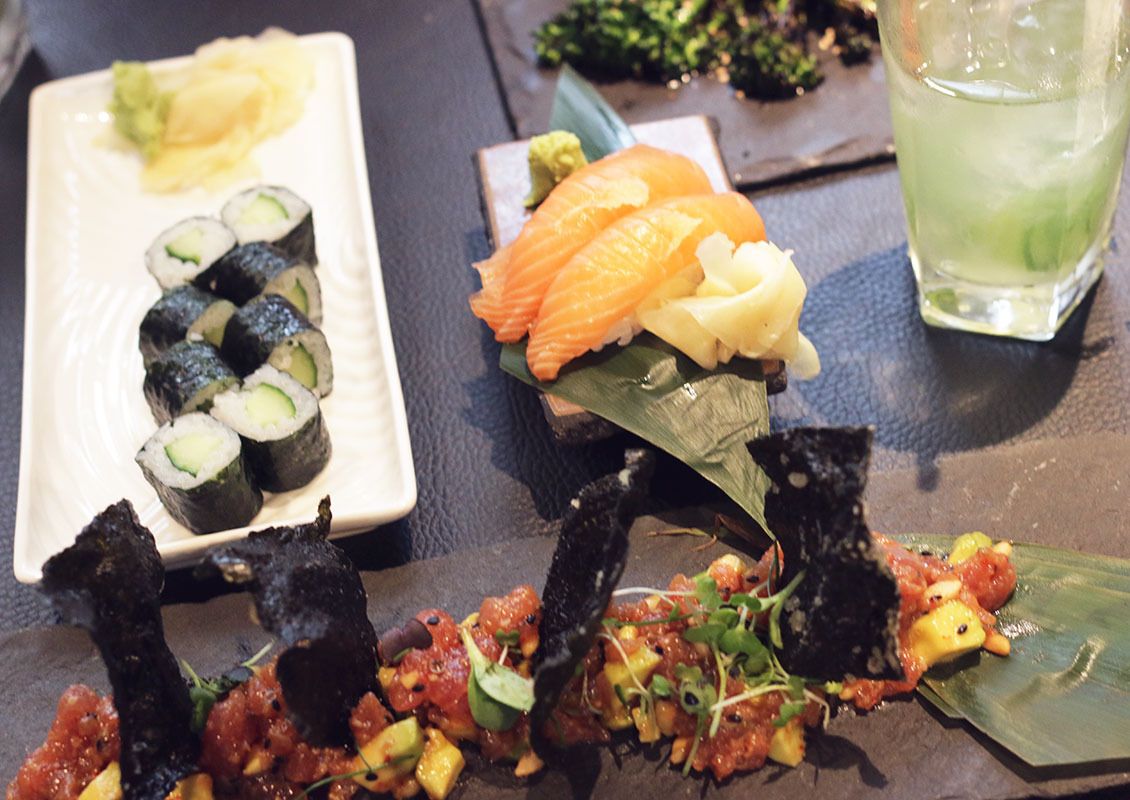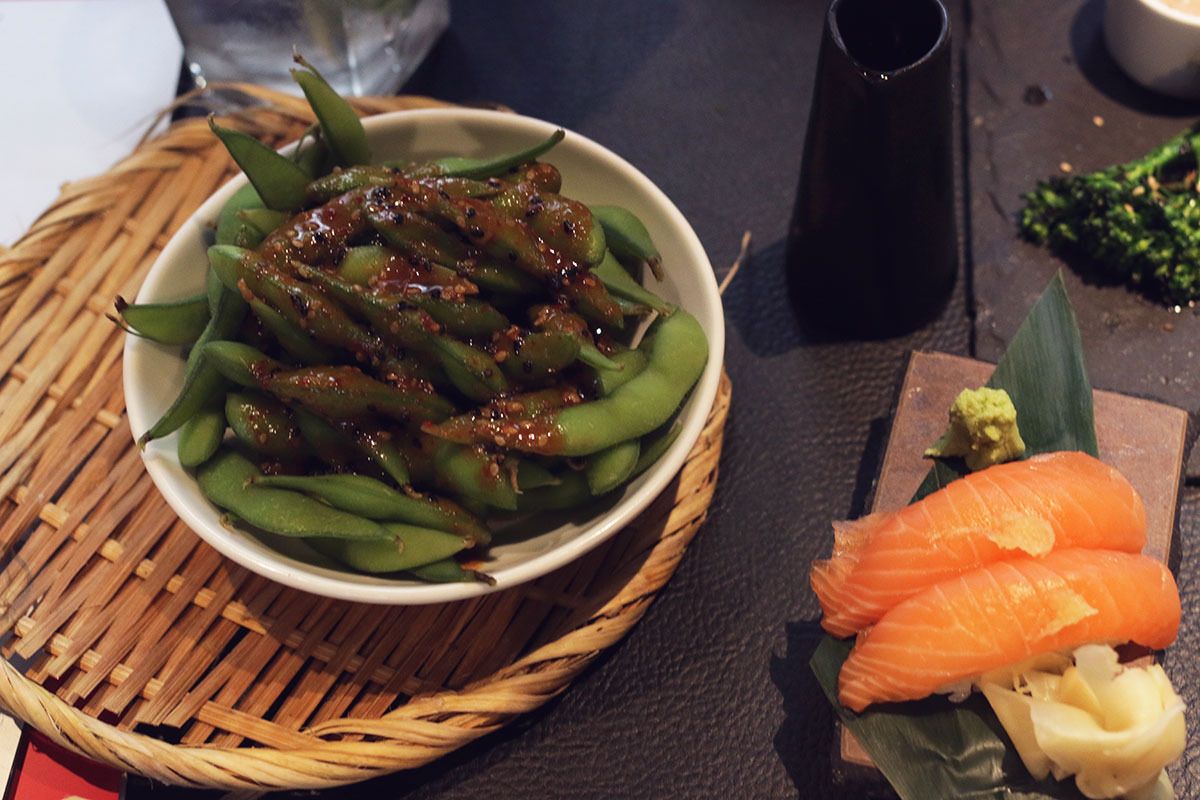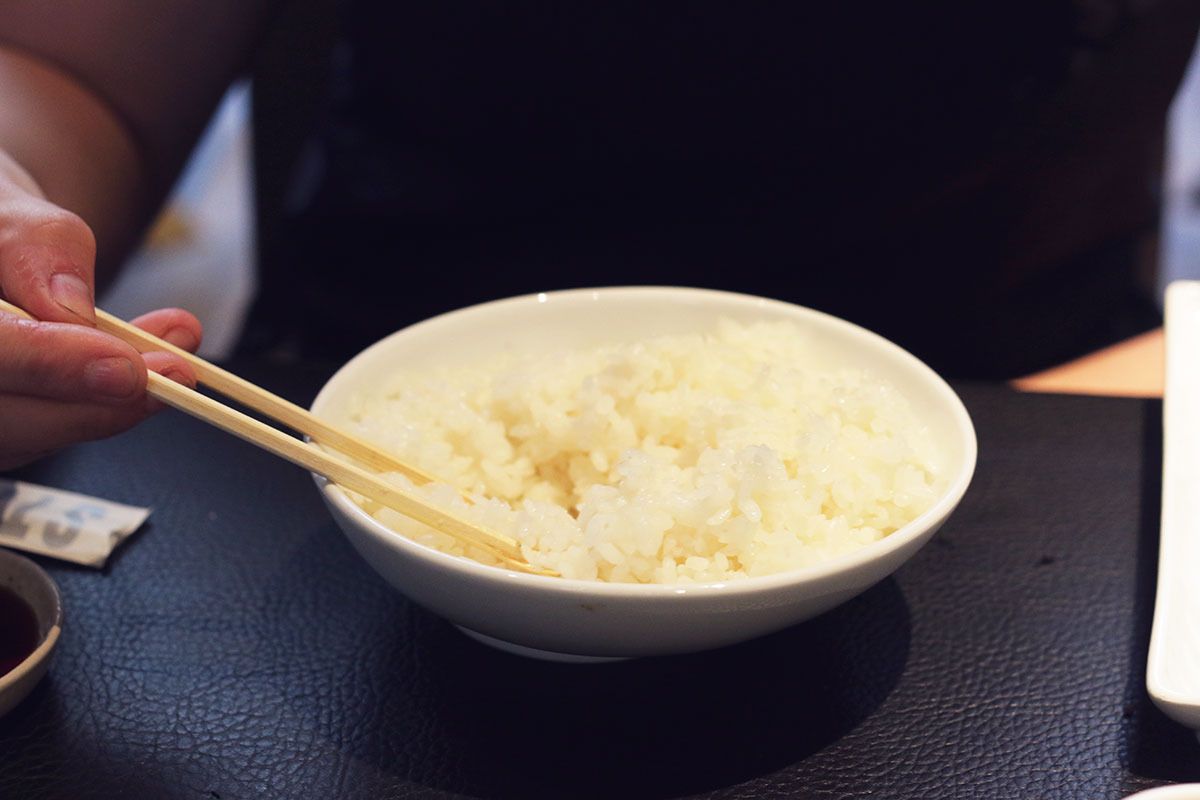 P H O T O S &W O R D S: Zoe London
___
A while back, Lily and I went to Sticks 'n' Sushi in Covent Garden for some pre-The Strokes gig food action. It's a mix of sushi with meat on sticks/skewers, so it has a little something extra for those who don't favour sushi as their main dish. It's quite minimalist inside, and for a lunchtime/afternoon meal, it's quiet compared to the hustle and bustle of Covent Garden just outside. Perfect.
It's actually a Danish restaurant that's made its way over to London, and I can totally see why. With the two guys founding it being both Japanese and Danish, they fused together their cuisine to make this delicious mix – a little something for everyone! I had the most beautiful salmon, avocado, salsa and crunchy seaweed crisp dish, with some sides of sushi too, and it was so fresh and just melted in my mouth – the way sushi should be.
George loves sushi, but finds it doesn't fill him up like it does me, so for a girl with a hungry boyfriend, this restaurant is the perfect solution for both. Meat on sticks for George, and sushi for me. Ideal. It's one of those lovely sharing style restaurants which I think are so social and fun, so would be really nice if you have a family gathering or a catchup imminent. There's actually four restaurants across London now, so it's not just in Covent too.
I loved it here and definitely will return! What do you think of Sticks 'n' Sushi? Will you be giving it a try next time you're about Covent Garden? Let me know below!
Sticks 'n' Sushi, 11 Henrietta Street, London WC2E 8PY.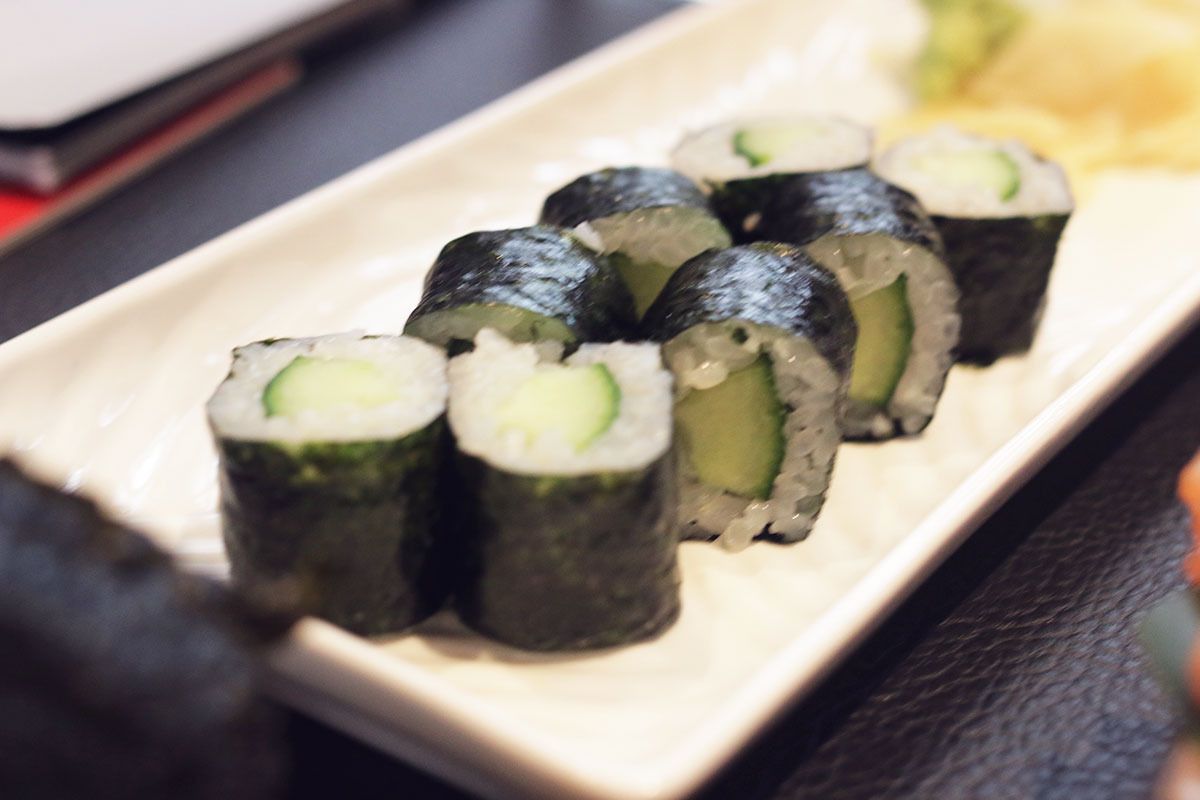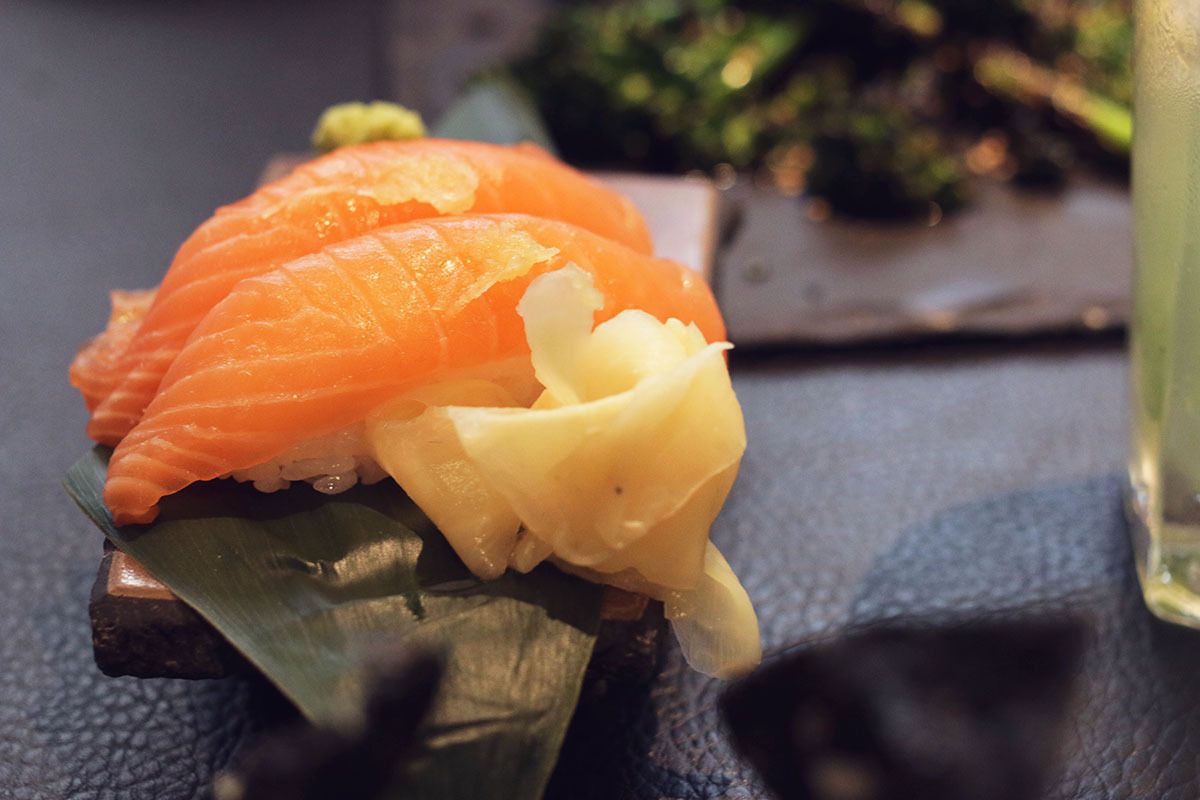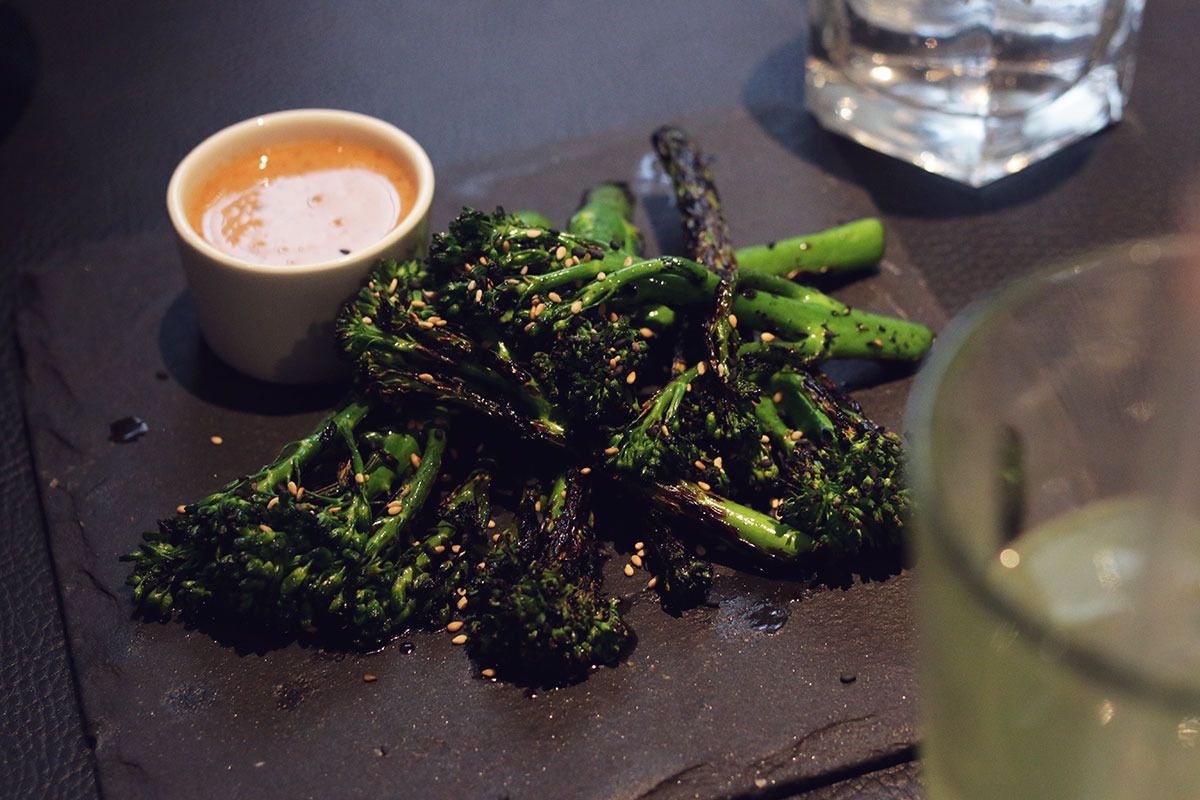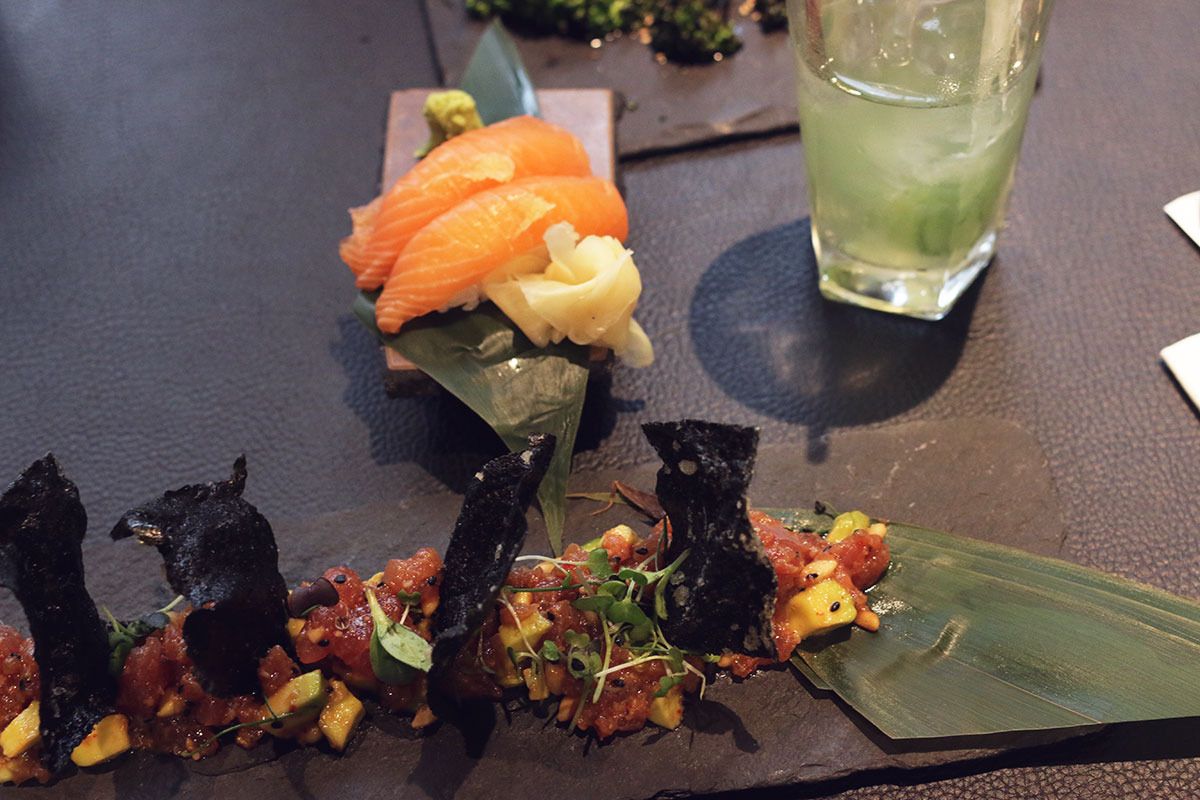 ___