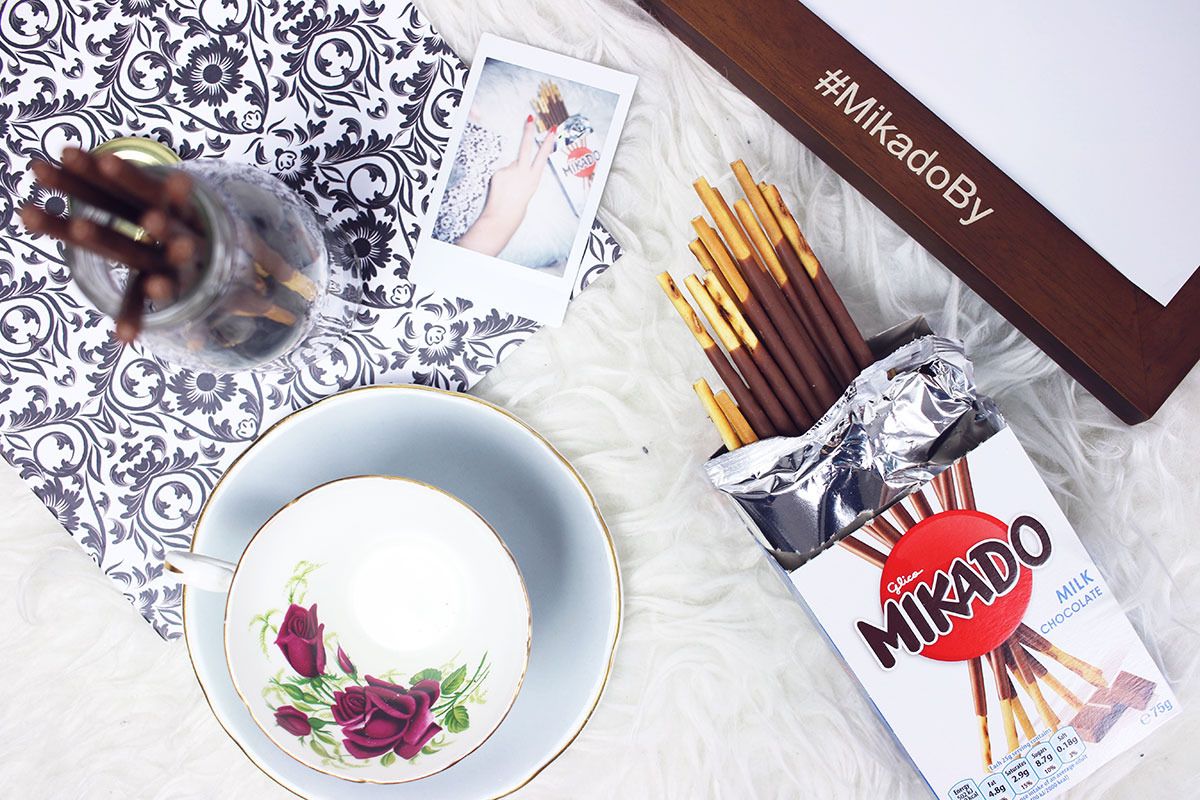 P H O T O S & W O R D S: Zoe London
-THIS POST IS SPONSORED BY MIKADO-
___
If you follow me on instagram you would have seen
this little pic I popped up last night
. I'm going to elaborate on it a bit more today as the competition is really cool and fun! So Mikado knew I loved popping a little snack in my DJ kit and knew their little sticks of joy were up to the job, so they sent me over a bucketload to play with! (Much to George's joy, too.) I genuinely think these little snacks are so tasty and I find myself reaching for them as an afternoon snack, too. They're only 11 calories a stick so they're a nice way of having a treat without going overboard – unless you're like me and you have to finish the whole box!
Oops.
They're currently running a competition on Twitter/Instagram with the main prize being a new smartphone. Pretty neat. All you need to do to enter is take inspiration from my DJing pic linked above, and upload your own selfie of you eating Mikado with the hashtag #MikadoBy. You need to tag @mikado_uk in your pictures too, so they can see to choose a winner!
I get to choose a winner of my own too so if you fancy winning some Mikado and some other treats, just do the above but tag me @zoelondondj in your picture too, so I can see it to pick a winner. I'll need to pick the winner by Sept 4th, so get your selfies in quick!
What do you think of Mikado? Will you be entering this competition? Excuse me while I go and nibble on Mikado as it's impossible to write about them without eating them…!
___