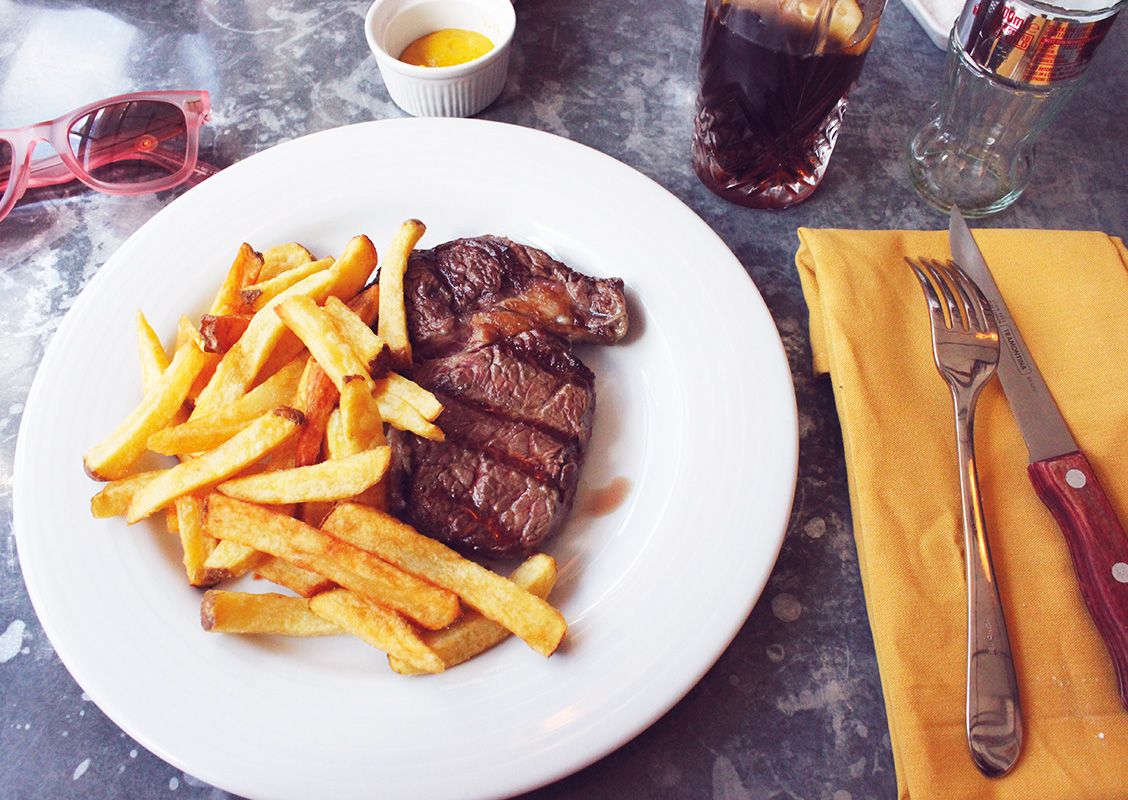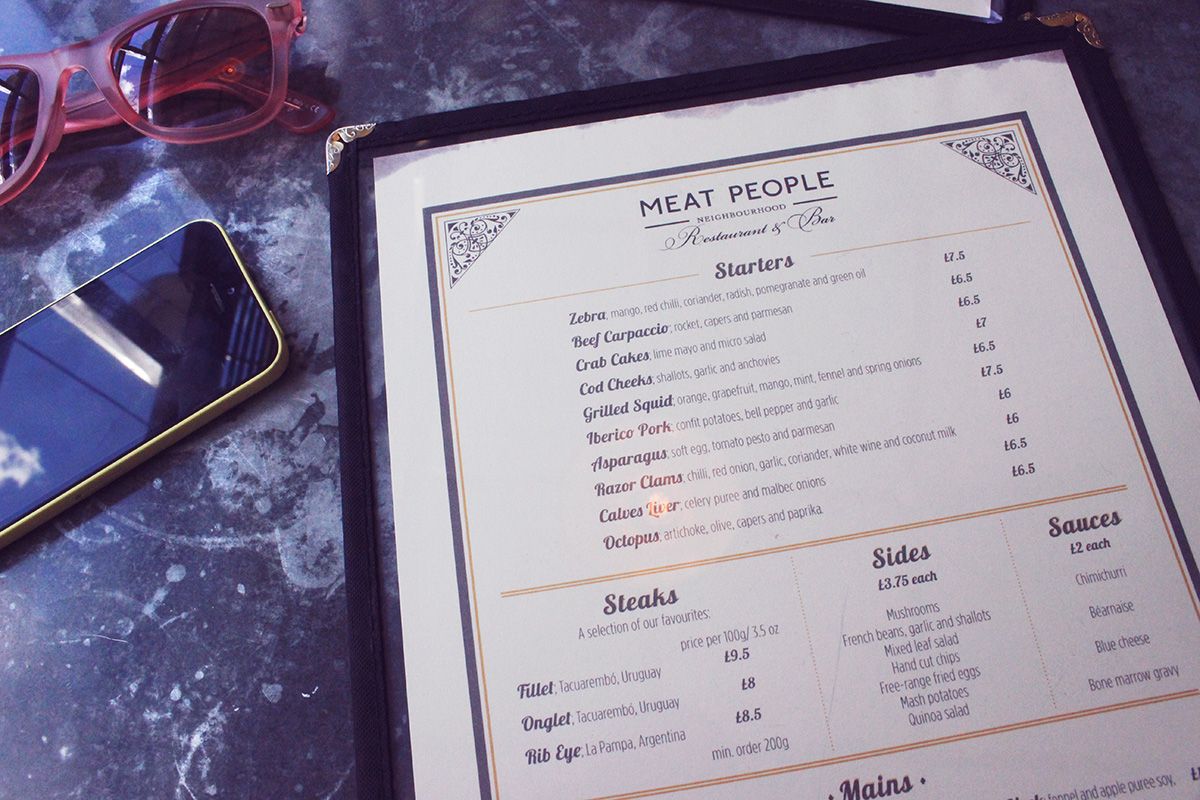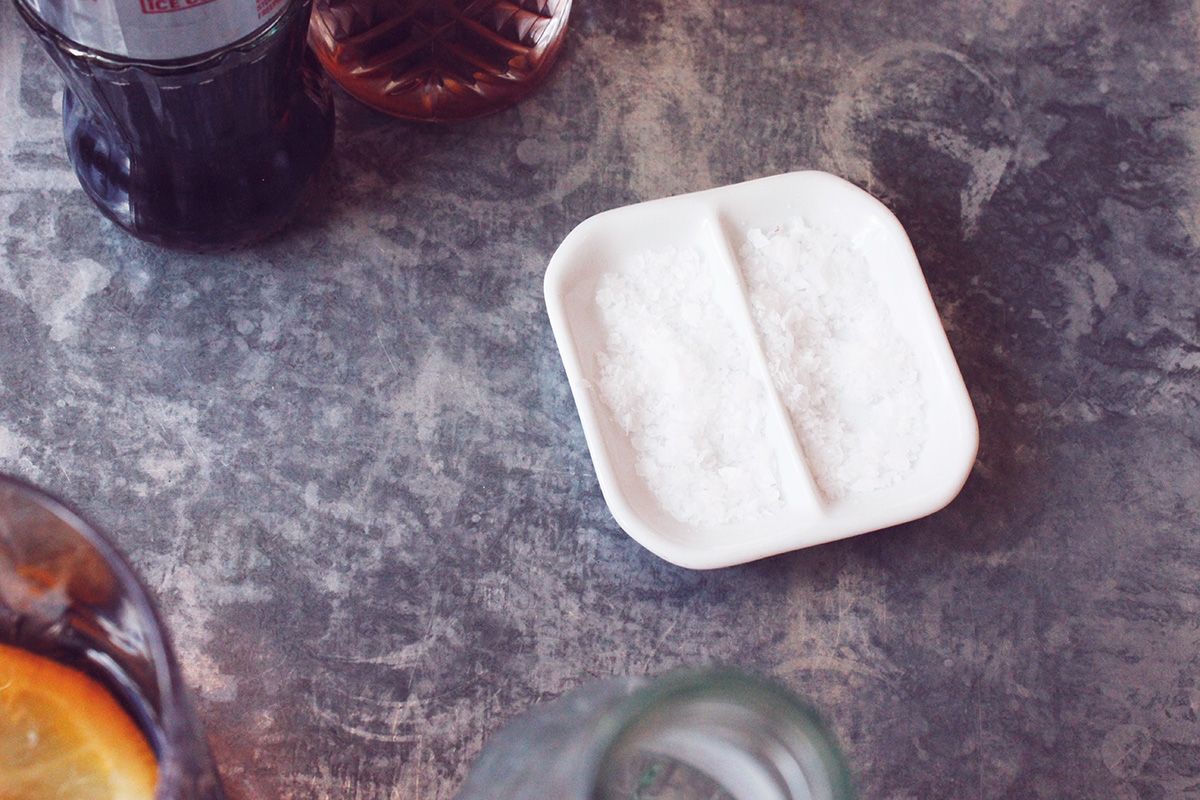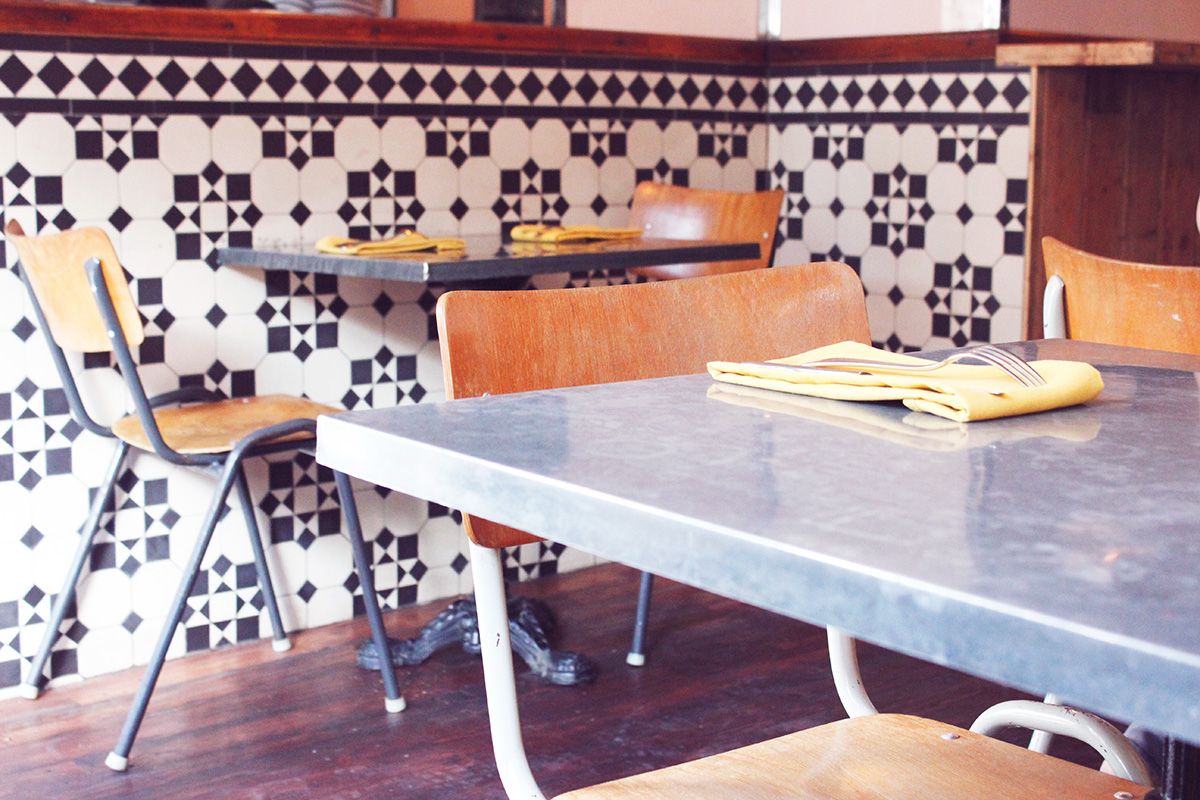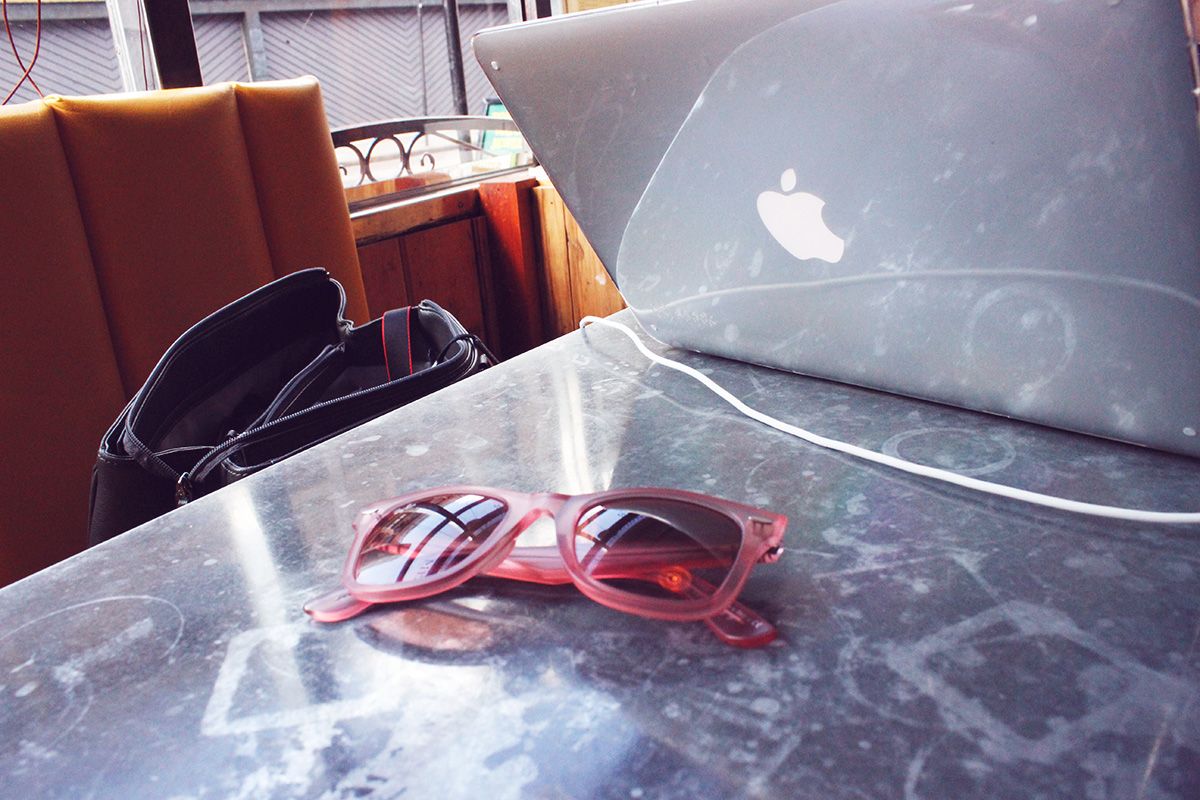 PHOTOS & WORDS: ZOE LONDON
I MET JEN AT MEAT PEOPLE ISLINGTON LAST WEEK, FOR A STEAK LUNCH
2-4 ESSEX ROAD, LONDON N1 8LN
There is nothing better than a mid-week catch up with friends. Especially when you haven't seen them in a good month. Cue Jen, who writes the fabulous Beauty Junkie In London blog and I having a lovely late lunch over a steak and a coke at Meat People in Islington last week, and how fabulous it was.
Meat People is kind of a hipster diner, having that old up-cycled meets school chair vibe mixed with an old school diner feel – loads of cool signage and what not all over the place. It was very quiet for a Wednesday at around 3pm, which was actually lovely. Bit selfish? But I do love some peace and quiet. There was only one dude serving and i'm gonna be honest, he did look like he was pretty bored and did take a while to get us drinks and what not. What with it being a midday service though, I know they're a bit harder to do than dinner services, but still, it was a little bit too relaxed. I think he wanted to be out in the sun, tbh! And I don't blame him.
Anyway on to the food. We had a simple steak and chips, and it was really good. It wasn't Hawksmoor levels of steak beauty, but it was seasoned and cooked beautifully, and therefore very tasty. The chips were crispy and nicely flavoured too. All in all, a simple dish, with simple presentation and what not – it doesn't come with any sides or anything – but not scrimping on quality. I really enjoyed it, for a more casual steak dinner.
So on to the cost, it looked pretty decent to me, with a fillet steak coming in at £18. Not bad, but not a particularly cheap lunch. This is where i'm in a bit of a quandry, because Meat People didn't feel special enough for a nice dinner – for that same price plus chips and sides and a drink, i'd probably pick Hawksmoor or Flat Iron for a more interesting dinner experience, but for lunch Meat People is perfect.
Overall, I would recommend this place for sure, it had a lovely vibe and it's in a great place in Islington. Catching up with best friends over a steak, what could be better?