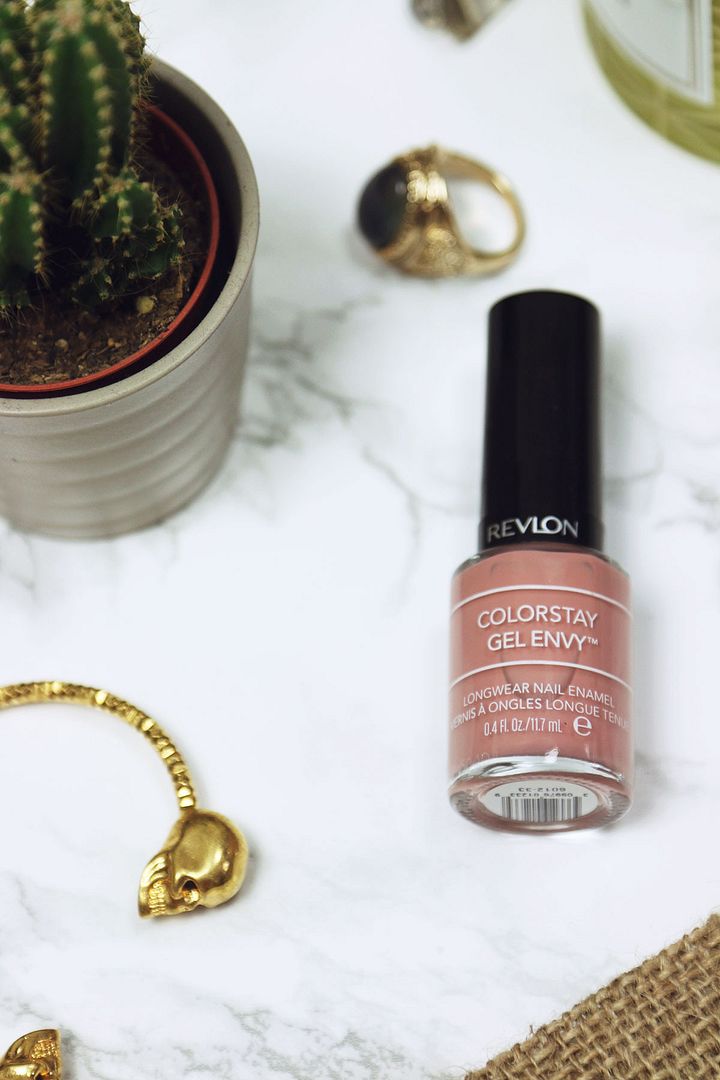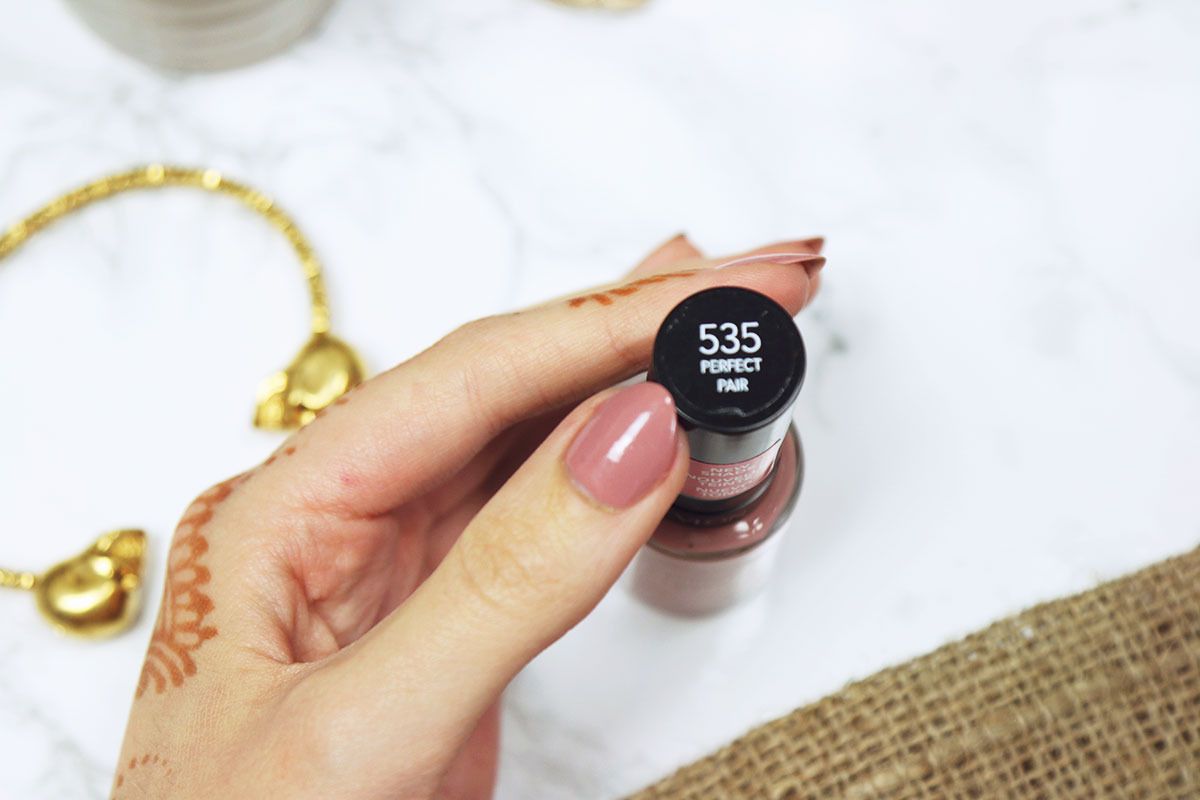 P H O T O G R A P H Y: Zoe London
W O R D S: Zoe London
___
The Revlon Gel Envy polishes have been a firm high street favourite of mine for over a year now. Why? Well, they're probably the closest thing for a budget that you can get to a more refined gel polish finish. I reviewed some other shades both
here
and
here
in the past, but today i'm simply showing you one of the new shades to the range, which is due out in the UK in September.
The shade is a soft pink toned nude, with slight brown undertones. On me it sits quite pink, but I think on other skin tones it will look different, which I think is quite the beautiful thing about nude polish shades. It's called Perfect Pair, and it's part of a three-shade new addition to the already ever expanding Gel Envy lineup.
___
To summarise on why I love these polishes; the brush is thick and easy to use, as well as the polish drying quickly. The Diamond Top Coat is still my favourite one out there, as it adds that slight raised 'thick' style gel finish to the nail, coating the polish and keeping it chip free for days. It's one of the only polish/top coat combos that on me doesn't chip for at least two-three days – and even when it does it's only minimal. They're also dead affordable, coming in at just £6.99 each they don't make you wince when buying at the till.
I'm not normally a nude girl but I couldn't resist Perfect Pair, and I love it on. What do you think?
Revlon Gel Envy in Perfect Pair* retails for £6.99 from Superdrug/Boots | September 2015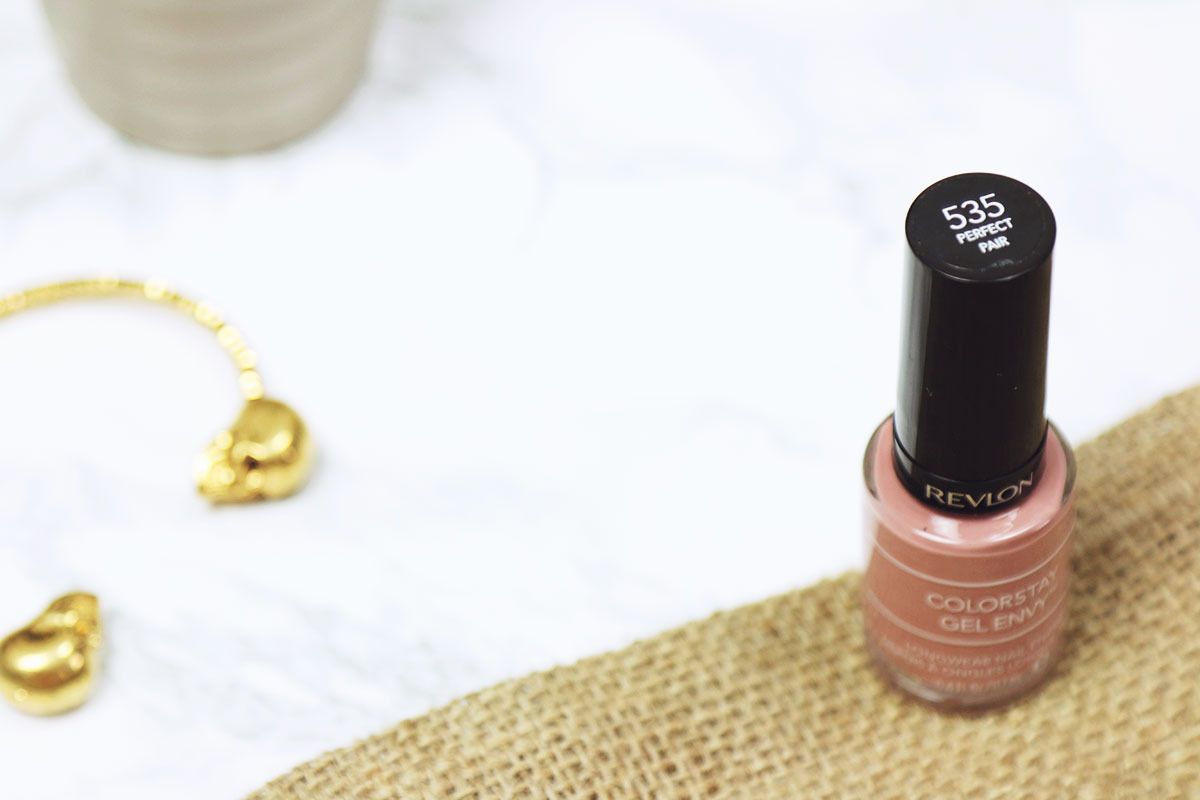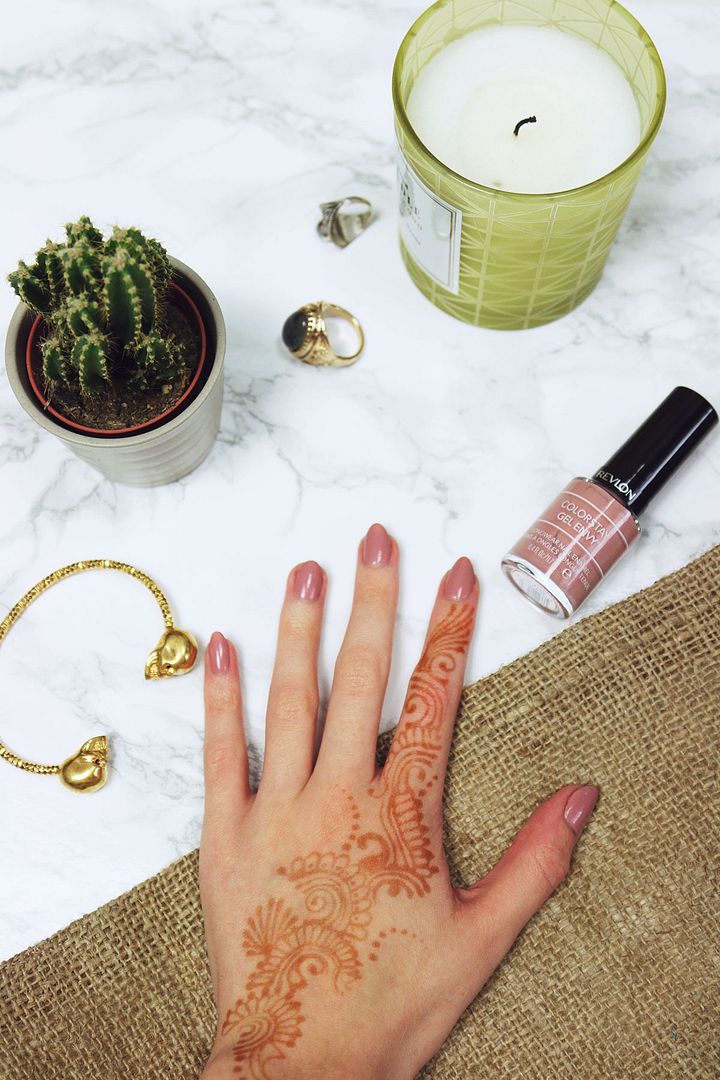 ___