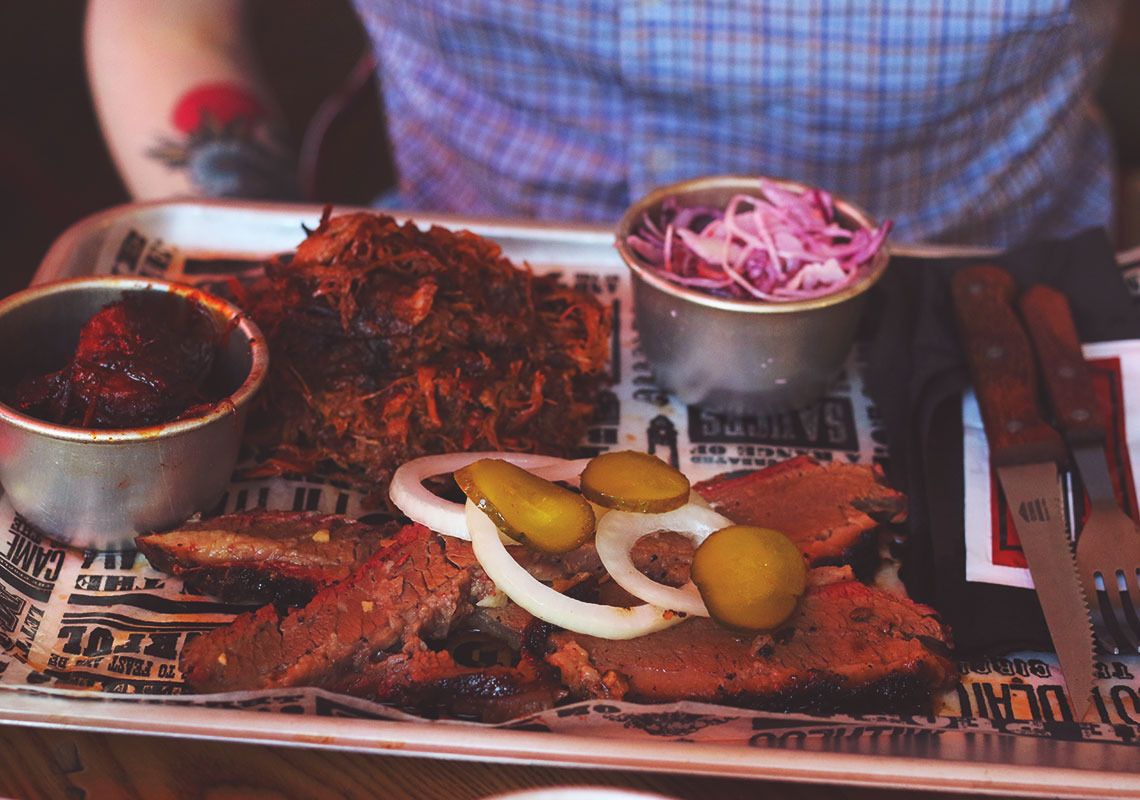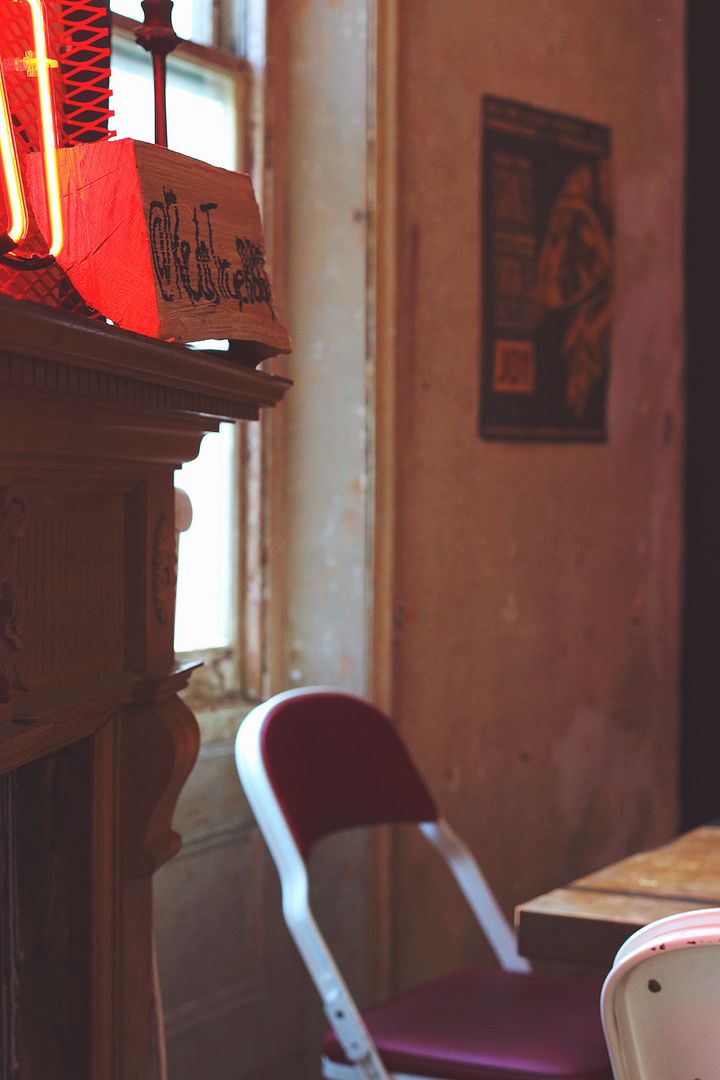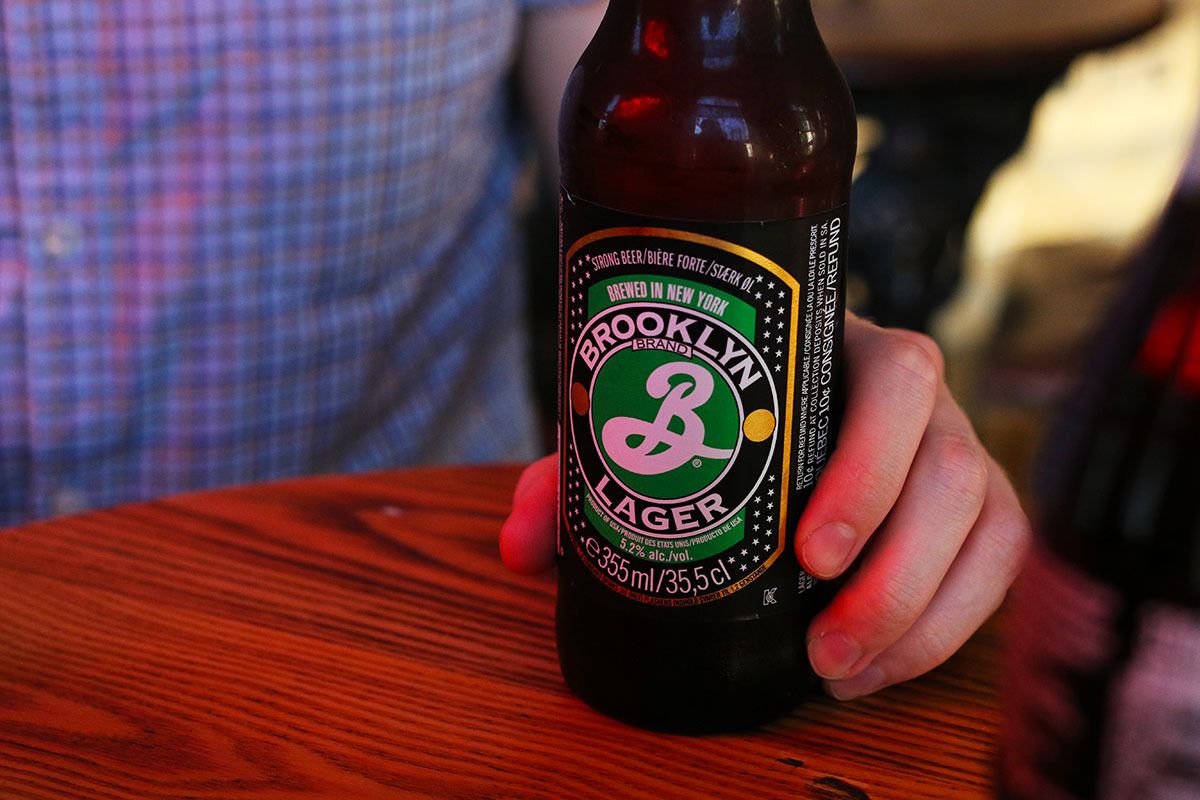 P H O T O G R A P H Y: George Rockett
W O R D S: Zoe London
___
While we have a lot of American chains here in London, it's still only pretty recently in the last couple of years that we've started to get more 'proper' American style food pop up in terms of homemade, home run new restaurants and bars in the city. One of those is Red's True BBQ, which you'll already be aware of if you live up North, as they've already got restaurants up in Manchester, Leeds and Nottingham too.
Boasting more traditional styles of American BBQ, with pulled pork, brisket, beef jerky, ribs just to name a few of the meats available, with sides of mac n cheese, sweet potato fries and things like 'grilled Texas cheese toast' on the menu, I think you get what I mean about it being the all American experience. It's some of the closest food to the USA we've eaten since landing home from our various American trips, and it does take you on a maybe nostalgic but definitely delicious trip into the heart of the States.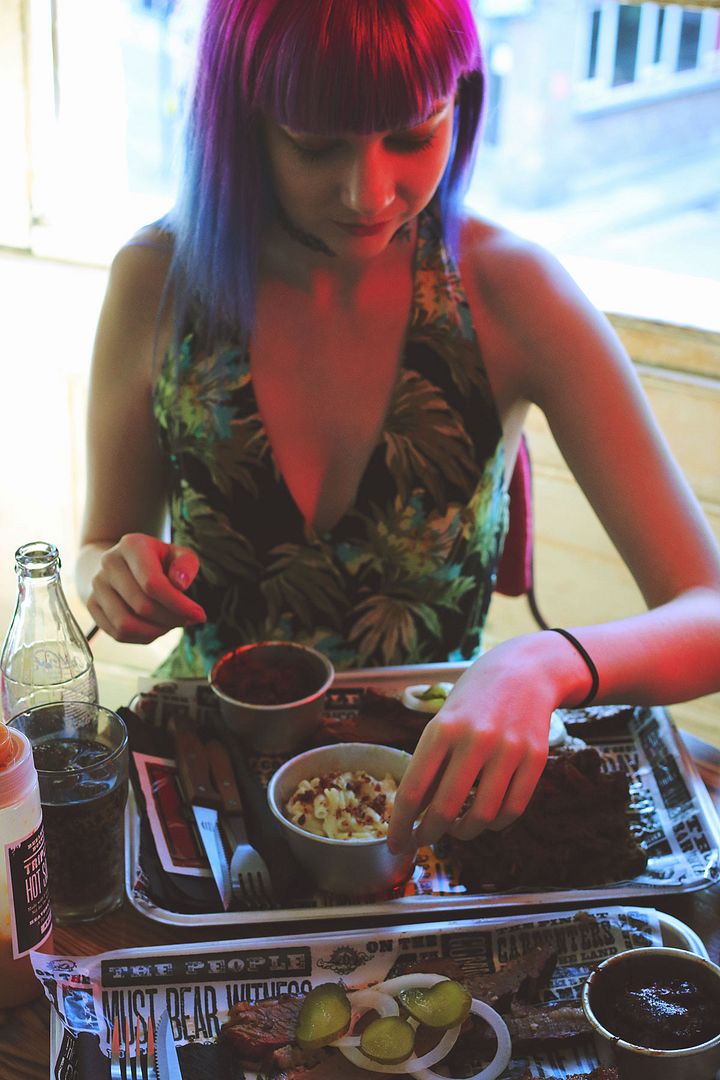 ___
George and I attended a little preview of the restaurant ahead of it's official Shoreditch opening this week, and it laid host to a little intimate pop up on the secret top floor of the Old Blue Last. This isn't where the restaurant is though, just FYI, it's now at it's permanent home of 54-56 Great Eastern Street. So do note that these photos, the interior is different but the food is very much the same. We had like a tasting platter style of three meats each and a side, and my god, there was so. much. meat.
The smell of the meat totally had us both before we'd even walked into the place, as it smells beautifully of the marinade it's slow cooked in, and the smells were beautiful. The pulled pork was soft and melted in your mouth, and you could taste it was totally fresh. We could tell the food was so fresh because the Coleslaw was so crunchy! Delicious.
There are so many things on the menu at Red's Shoreditch I feel like i've only just had a little taster, and that it's totally whet my appetite for a revisit! Just as a warning though, I would go hungry. You leave so full you won't want any food for the foreseeable future! Also, it's not really the kind of food you can eat then go on a night out… you need rolling into bed for a post-pulled-pork snooze! They kindly offered for us take our remains home in a doggy bag so George could enjoy a second day of pulled pork heaven too!
Red's True Barbeque is now open at 54-56 Great Eastern Street, Shoreditch. EC2A 3QR