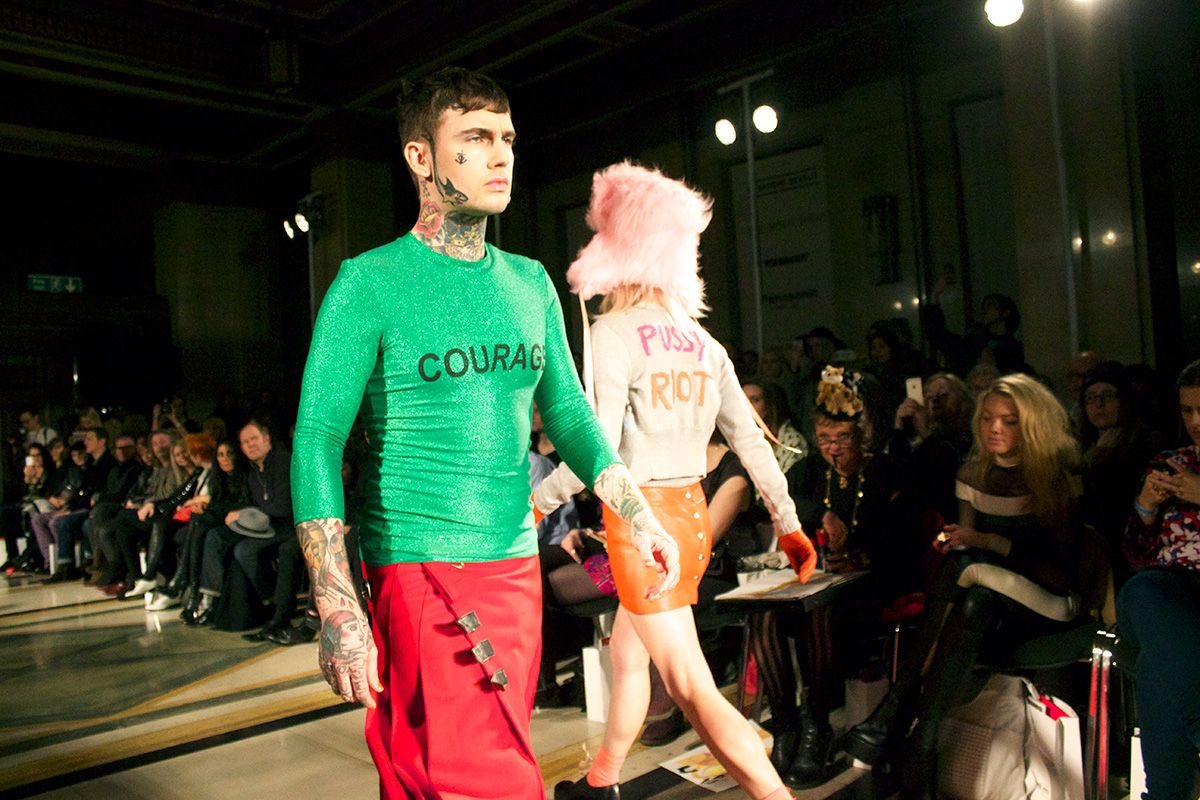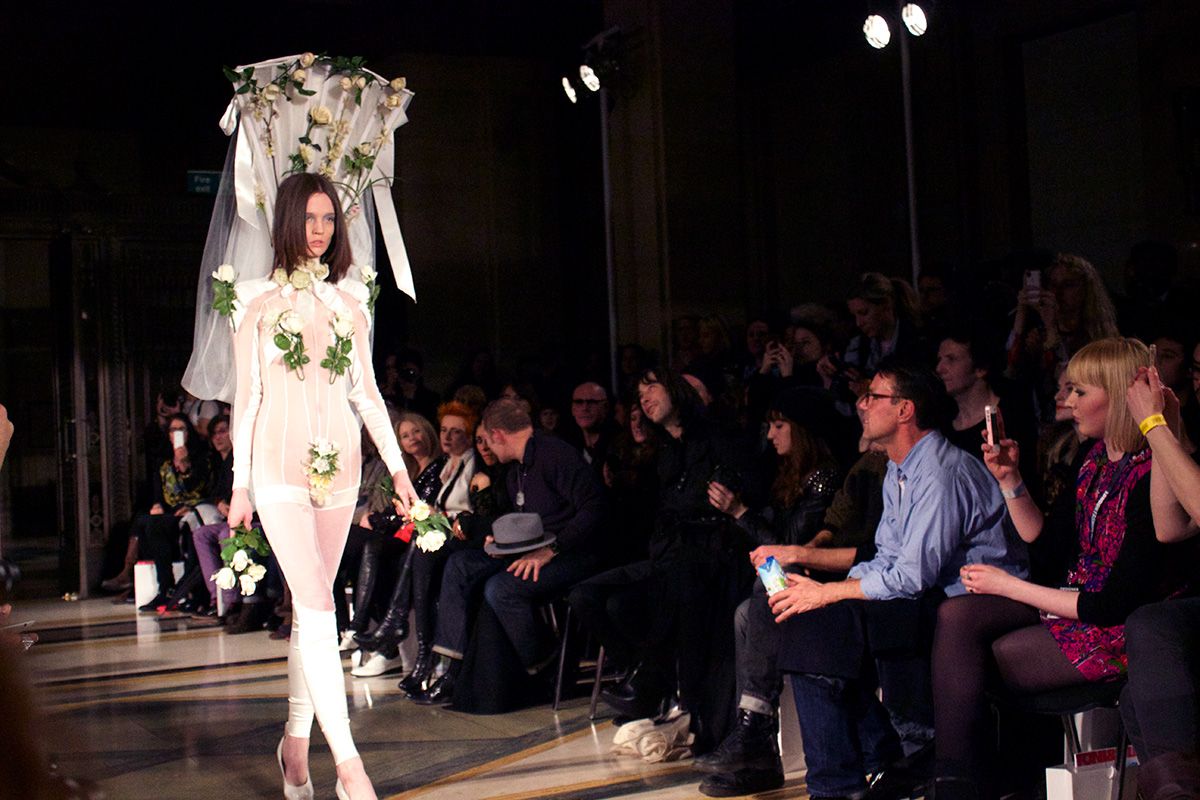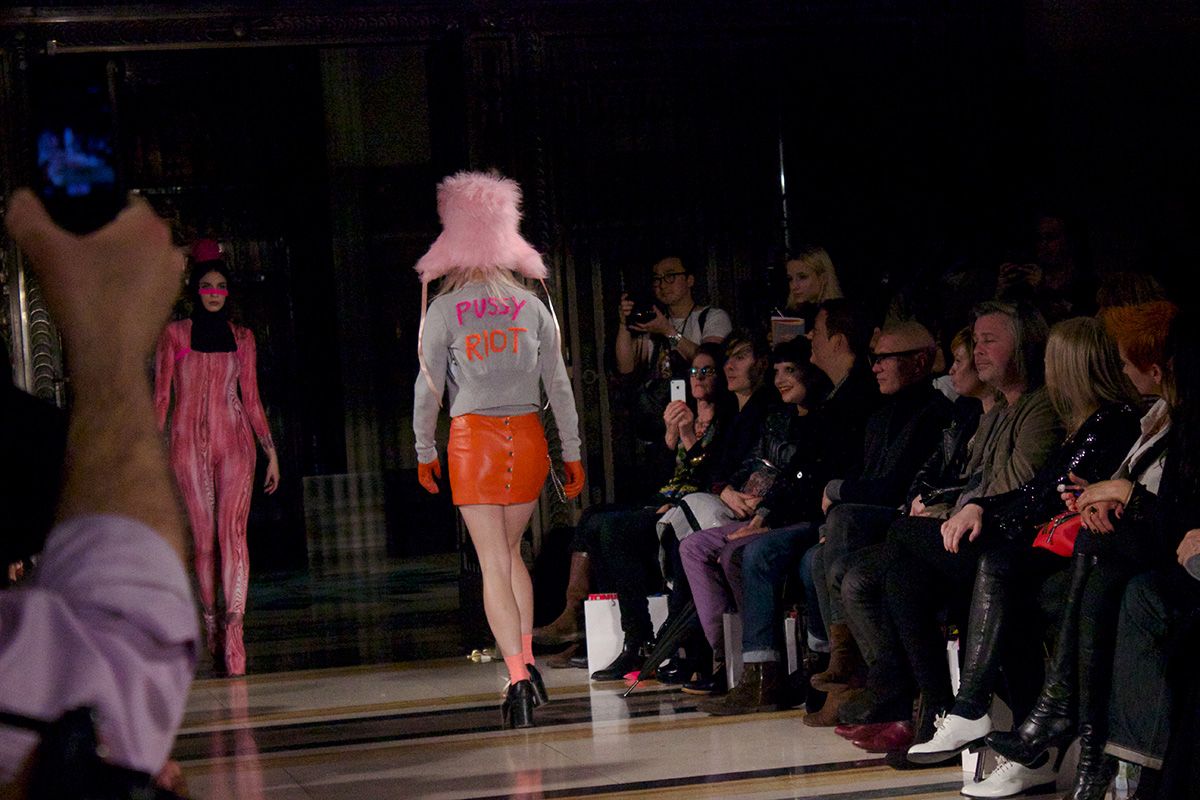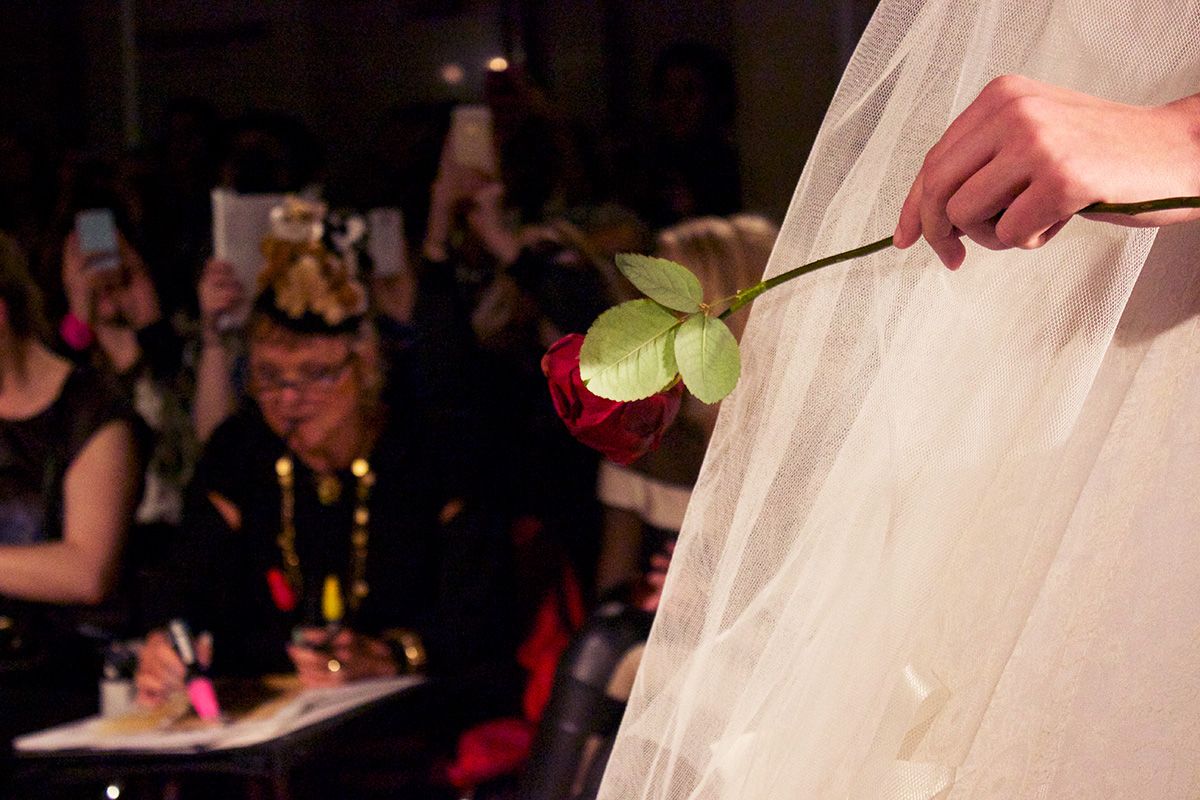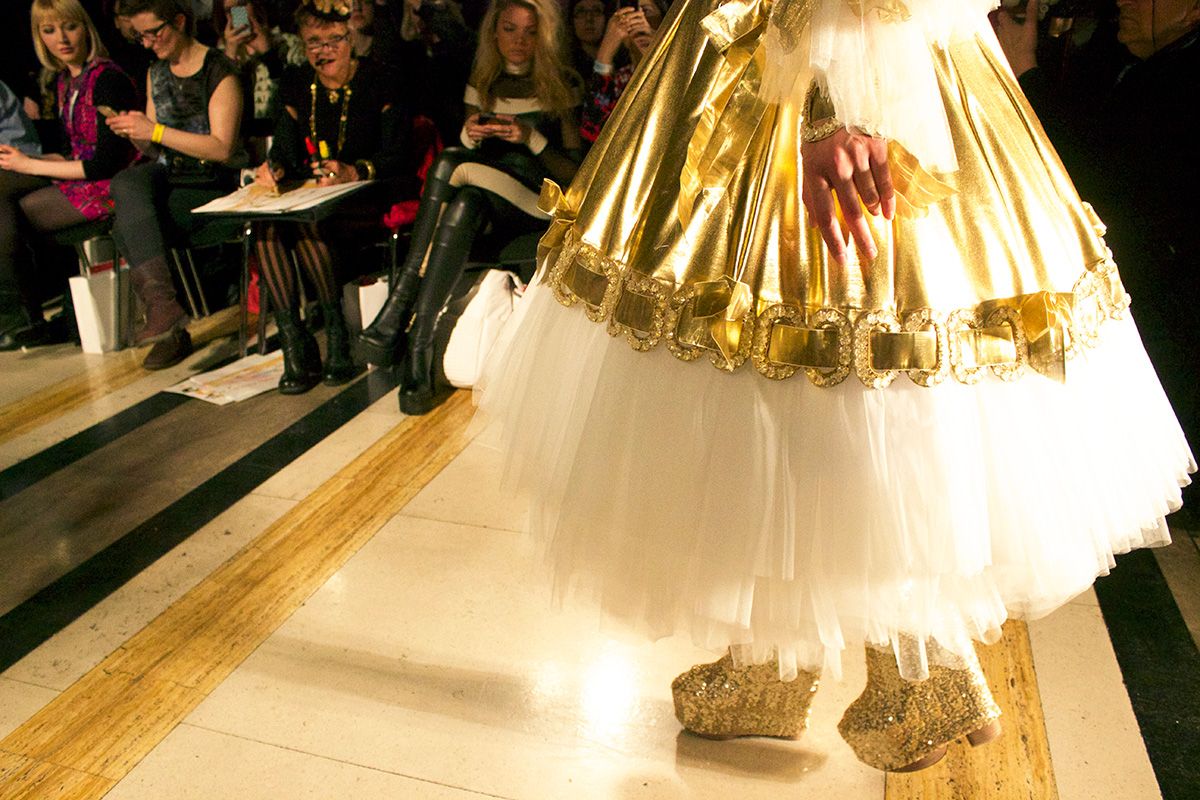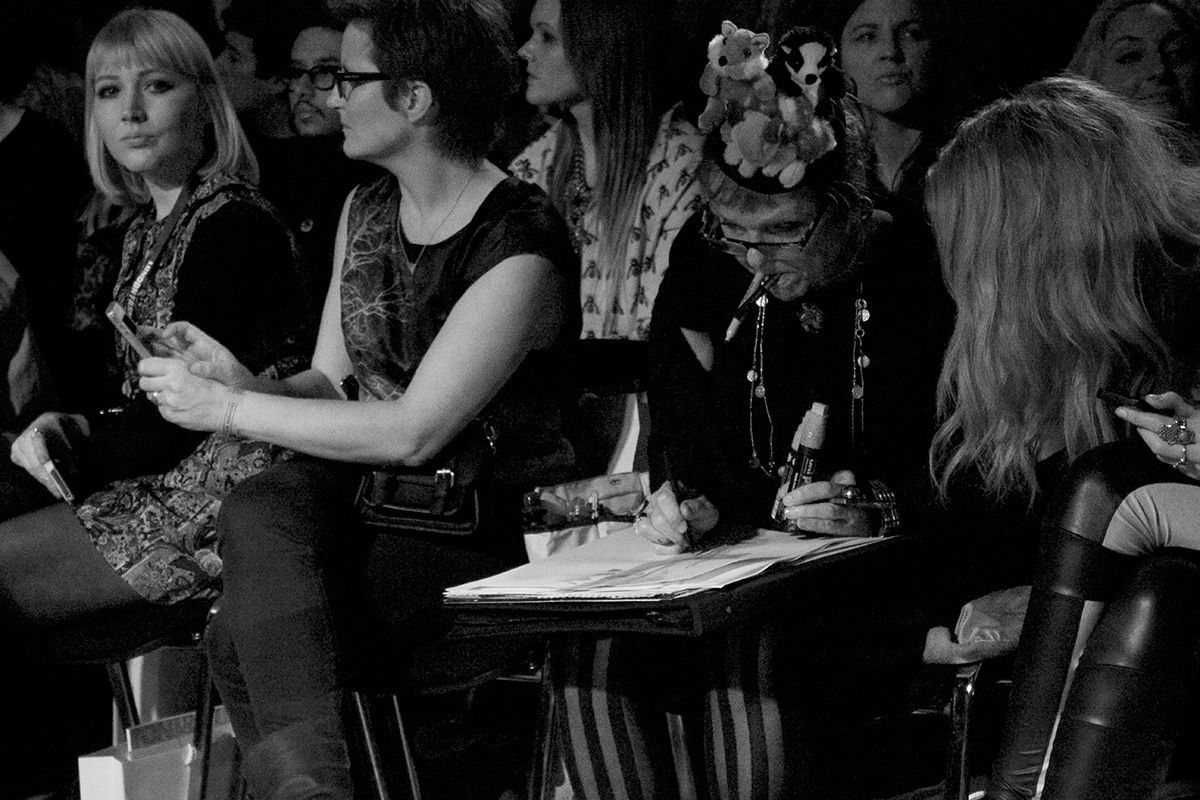 PHOTOS: ZOE LONDON
FACECHART PHOTO CREDIT: THE BODY SHOP
WORDS: ZOE LONDON
Cult designer Pam Hogg's show always takes on almost an art form, a performance. However, this time, it was a protest. The decorated crowd stood and climbed over each other – a crowd including creative pioneers like Bobby Gillespie, Gareth Pugh and Rankin as opposed to peacocking reality tv z listers – all with smartphones at the ready to capture every second of the placard carrying protest riot grrls of the Pam Hogg movement. Models carried slogans such as "It's A Dedication To Pussy Riot" and "This Collection Is Not For Sale" proving once and for all that Pam is keeping alive anarchist elements of Fashion Weeks long gone.
Neon met pastel in a mashup of lycra with a nod to (albeit slightly exaggerated) Olympic figure skating full body suits, worn unisex by male and female models – perhaps subtly hammering home the current debate surrounding Russian anti-gay laws – and her in your face theme of Russian protest art punk rock LGBT rights group Pussy Riot. Less subtle references to the all girl and mostly anonymous band were their name beaded in neon on grey and cream jumpers, teamed with neon face warpaint – really bringing 'Pussy Riot' to the forefront of her collection.
However, the collection burst with colour in various other forms, perhaps a little haphazardly in theme with dishevelled Bo Peep cage skirt dresses, pompoms, nude bodysuits with flowers concealing genitalia – the mixed message of obvious Russian influences alongside Pam's signature pieces – left the collection feeling somewhat in two halves split between the two.
Makeup was absolutely perfect for the collection, being a mash up of earthy shades, perfectly in line with the Amnesty partnership Pam Hogg has taken on this season for the aptly named Courage show. Every single model had different colours adorned on their eyes, as directed by Pam Hogg on the day. It was created and headed up by Lan Nguygen-Grealis for The Body Shop, and the star of the show for me was the use of the incredibly pigmented Colour Crush Eyeshadows on the lips, to make anything from yellow to red lip colours. Really inspiring.
Set to a new wave meets 80s indie rock soundtrack, whilst pushing forward important propaganda, but recycling similar pieces from her previous seasons – here's to Pam Hogg hopefully going all out anarchist on us for Spring/Summer, and really bringing back something new, with that Fashion Week fabric art meets shock value. Either way, the lady opposite on the front row live sketching the show certainly had her work cut out condensing this carnival of colour onto one piece of paper.
Check out this YouTube video by Disorder Magazine for a glimpse into the show: