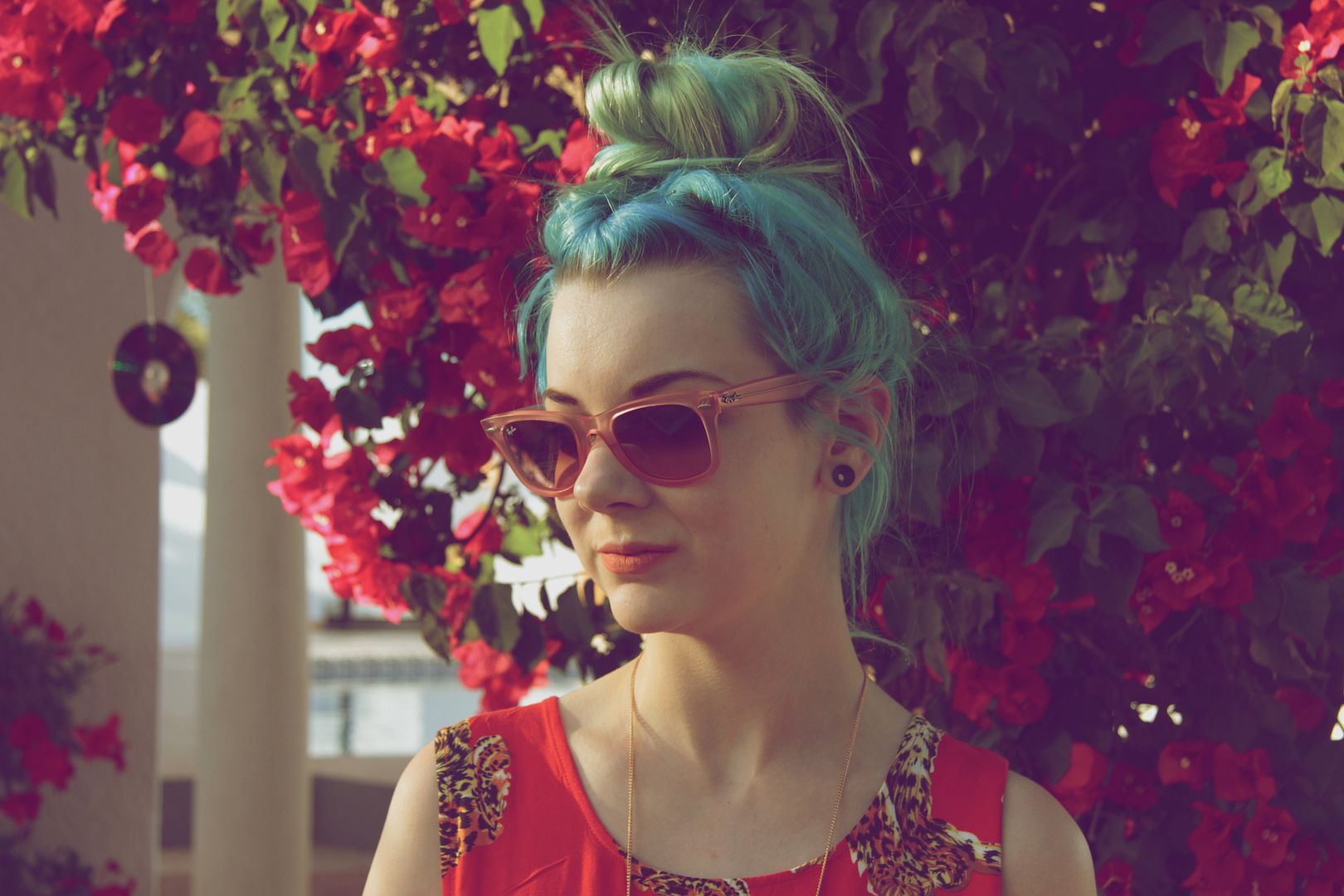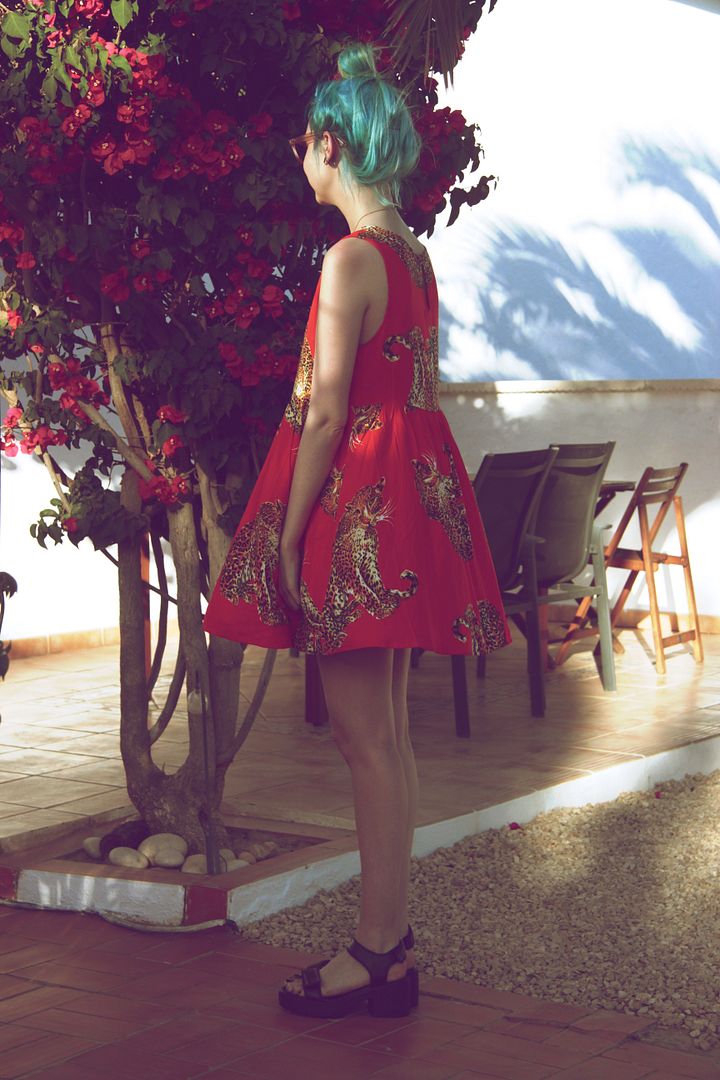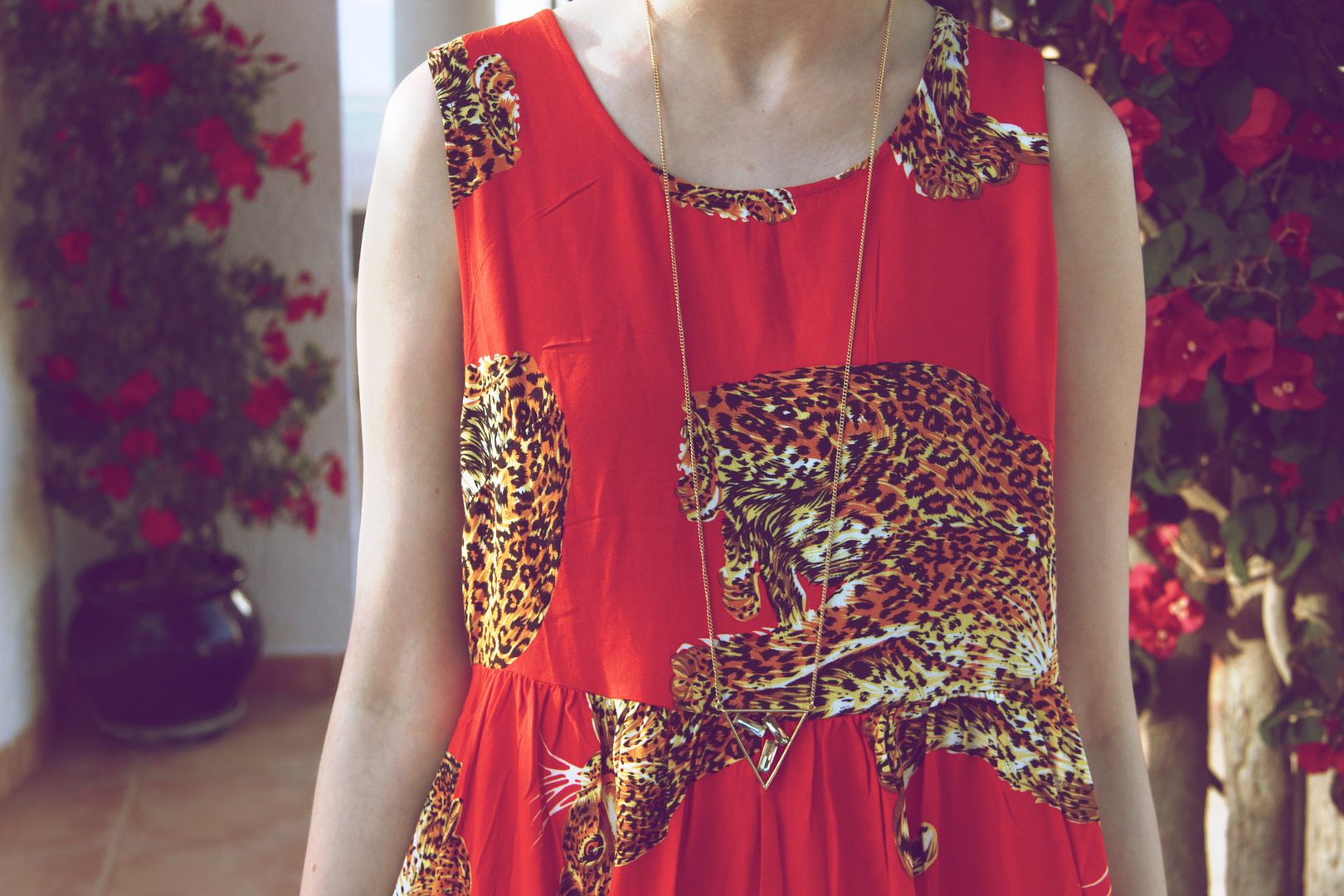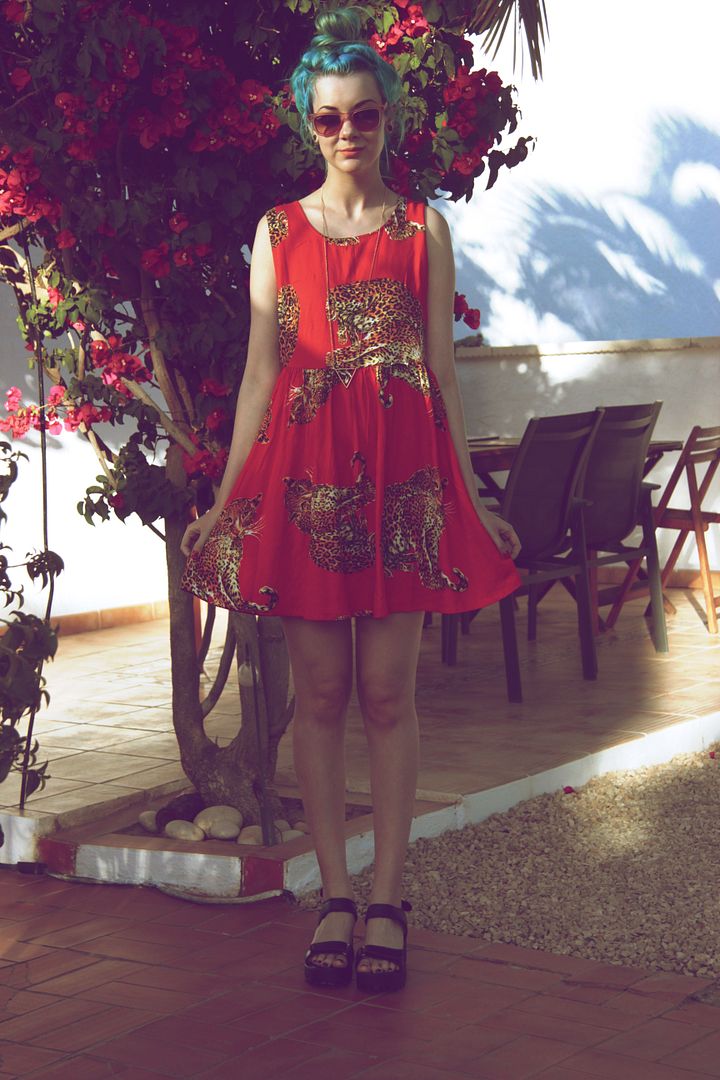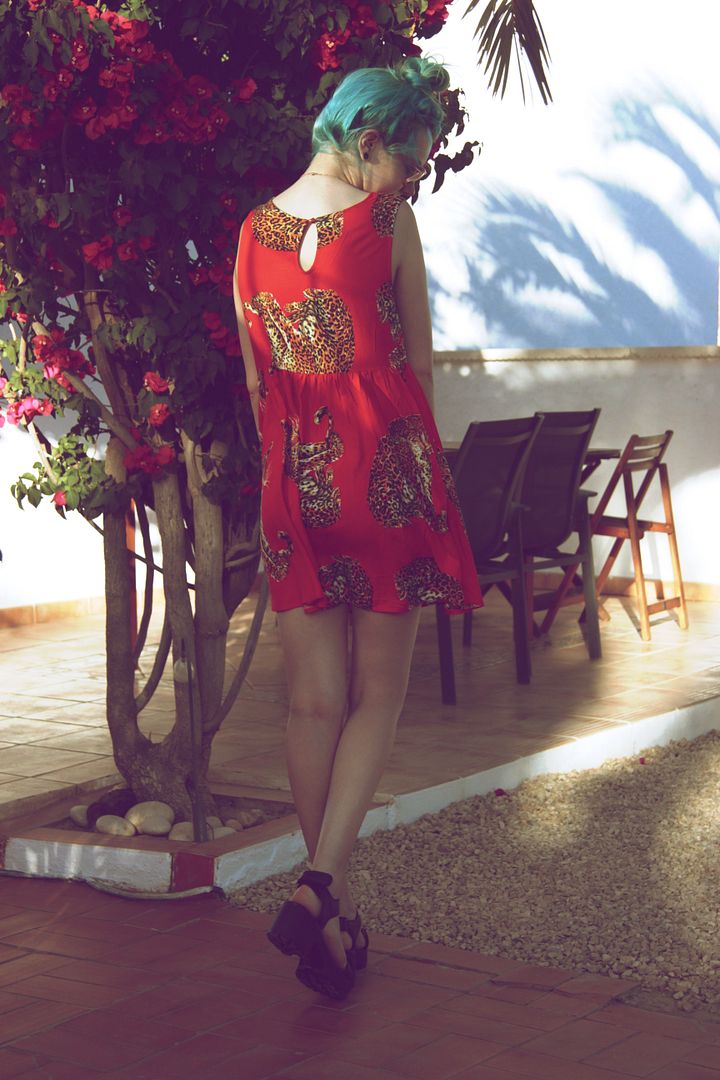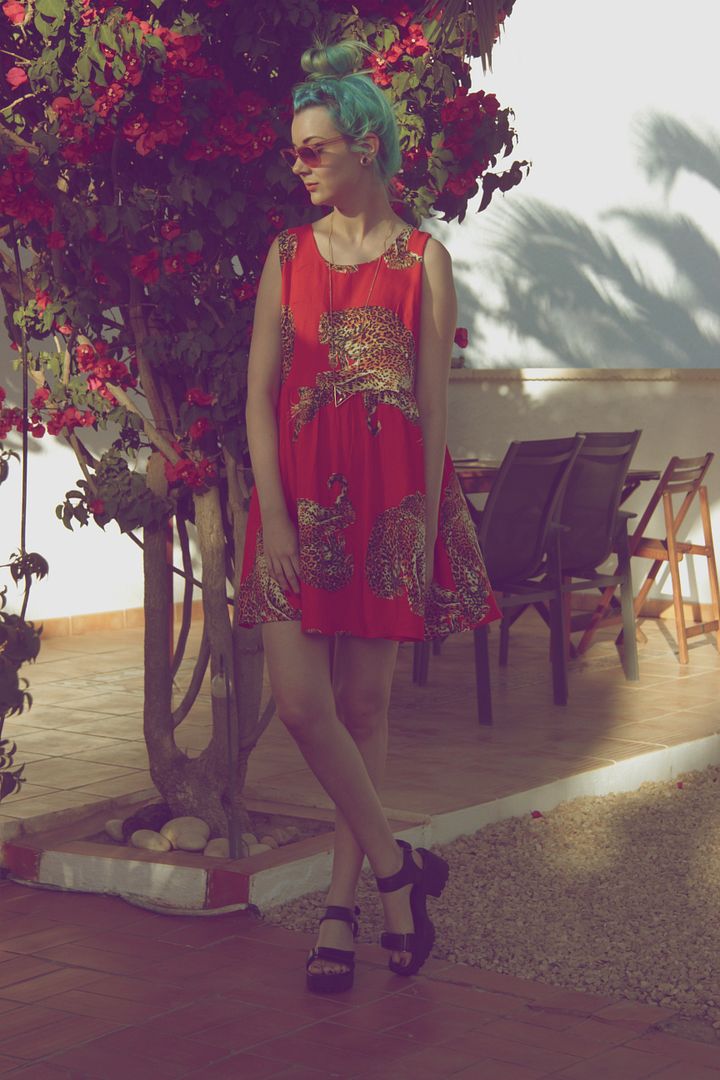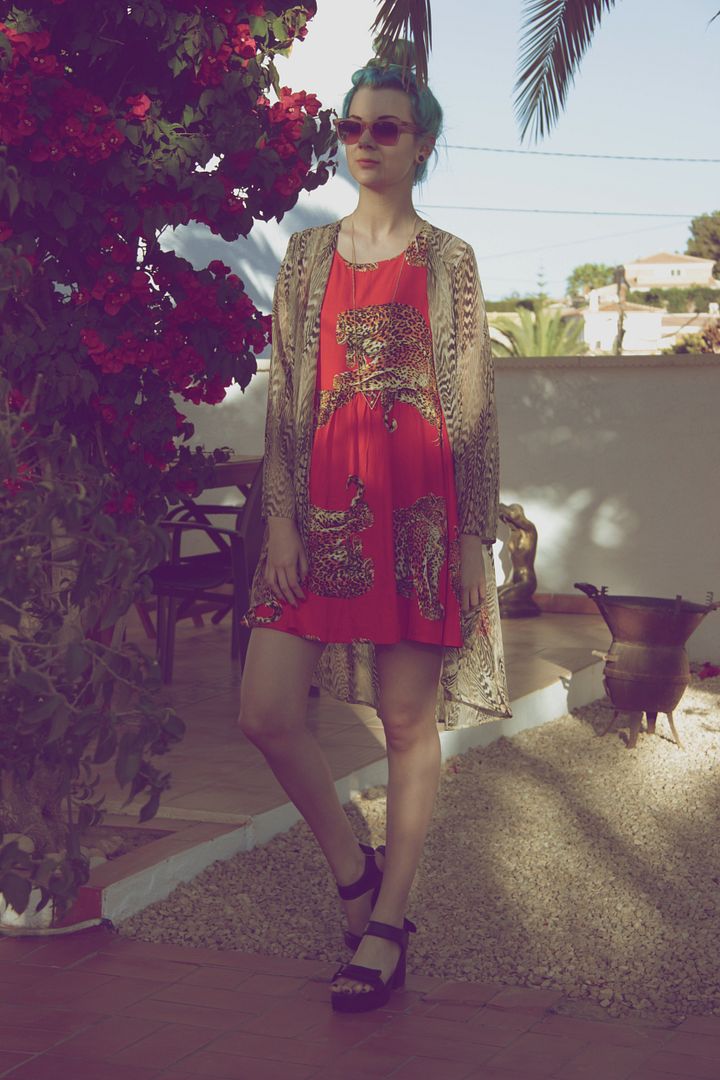 PHOTOS: GEORGE ROCKETT
EDIT & WORDS: ZOE LONDON


FEATURING:
DRESS: MINKPINK 'KING OF THE JUNGLE' VIA ASOS
SHOES: SPY LOVE BUY*
NECKLACE: TOPSHOP
SUNGLASSES: RAY BAN*
After the whirlwind adventure that was Cannes I jetted straight from Nice over to Alicante to visit my family in Spain at their beautiful Villa – that of which i am standing in the front garden of here. It's about an hour away from Alicante in a gorgeous little beach town called Calpe, and it's currently been about 24-25 degrees here, which is just perfect for me. Not too hot and definitely not cold.
Not a lot to say really other than i'm really enjoying recharging my batteries and appreciating every minute sitting in the sunshine by the pool before I have to go back to London on Saturday. I've been waiting to wear this Minkpink dress for months so last night I took it out on it's first outing to the local restaurant for some chicken and it was beautiful. Walking around the Spanish residential area is just gorgeous, so quiet, clear skies and beautiful temperatures.
I'm definitely not ready to come home tomorrow!