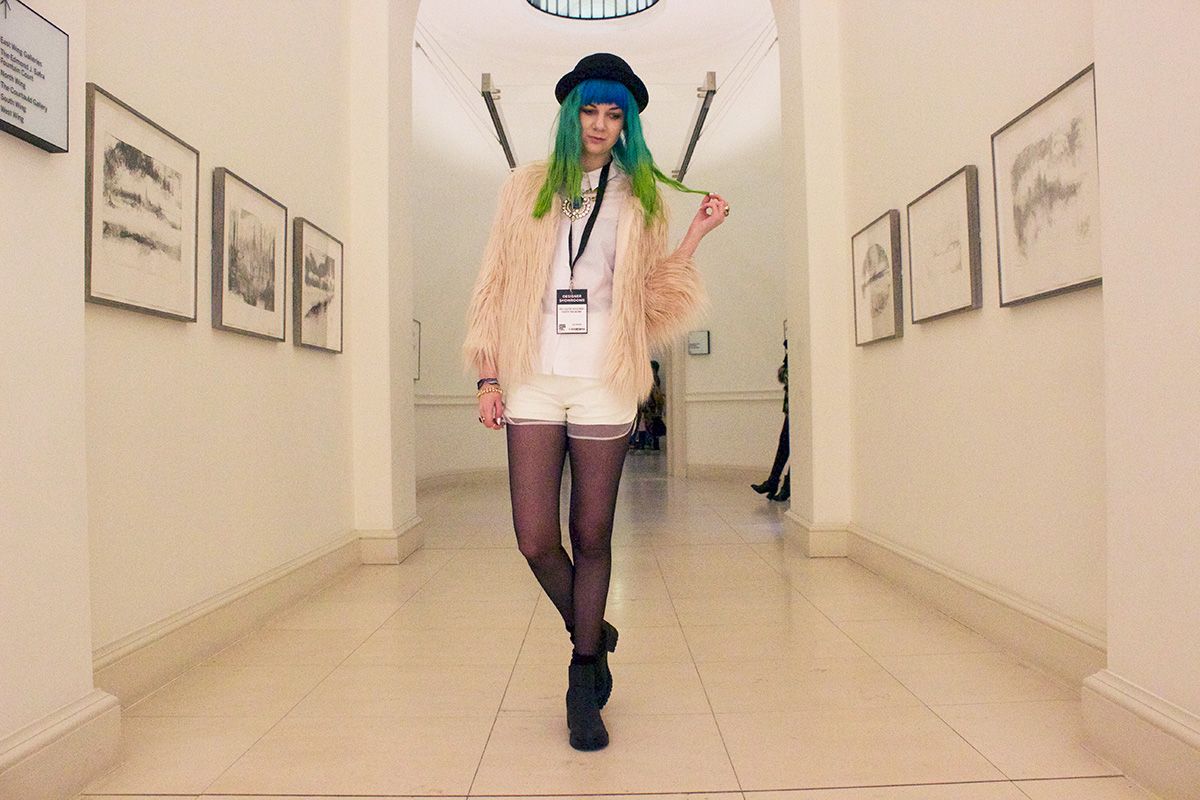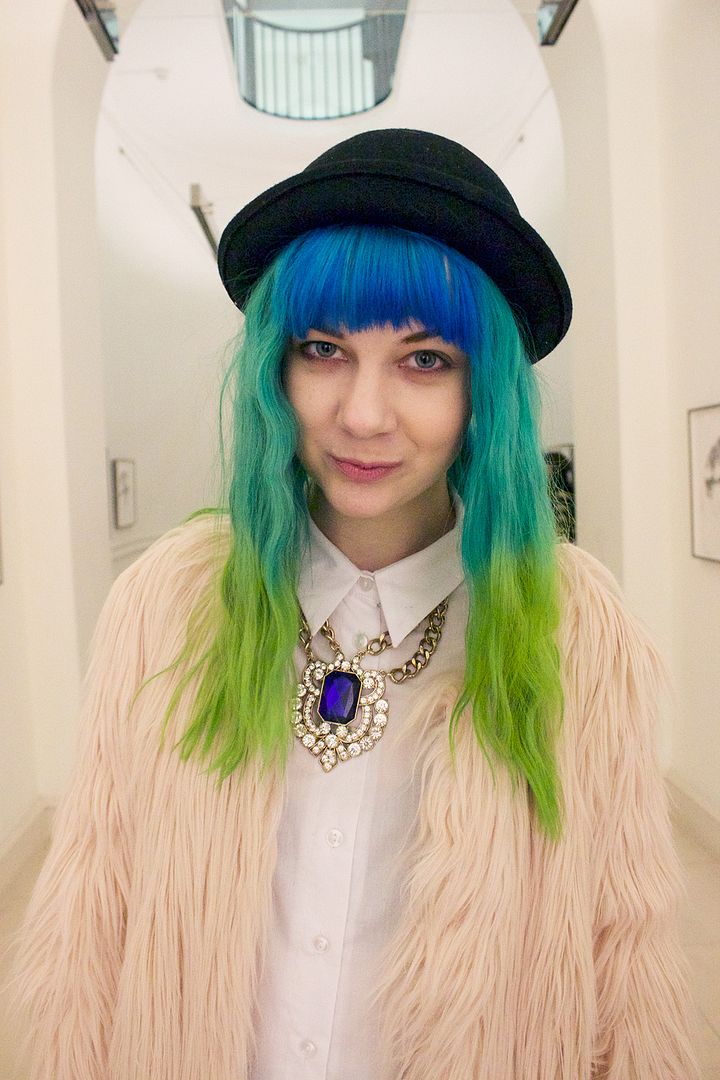 PHOTOS: HELEN MELONLADY
WORDS: ZOE LONDON


SHIRT: ASOS
FAUX FUR COAT: BOOHOO.COM*
SHORTS: MISSGUIDED.CO.UK*
SHOES: NEW LOOK*
NECKLACE: PRIMARK
HAT: EBAY
Friday was just a complete nightmare for trying to snap outfit pictures at London Fashion Week. It felt like every thirty seconds there was a new blast of rain, pouring down on cameras, fashion goers and making tickets into a limp papery mess. Just awful. I was wearing this faux fur jacket from Missguided and couldn't risk having to later on in the day try and work the 'drowned cat' look so I grabbed Helen and we shot a few pictures in the gallery corridors of Somerset House.
This outfit was really different for me, but I wanted to give pastels and white a go. I felt like my new and brightly coloured hair spoke a hell of a lot for it's self and in that case I didn't want to over complicate the colour palette with a bunch of bold stuff.
Friday was a very busy day, and I wrote at Fashion Week for Fiasco Magazine, which you can find all my show reports over there. I've got more for my own blog though, so take a look at some of the show reports to see what I thought of the clothes on parade!