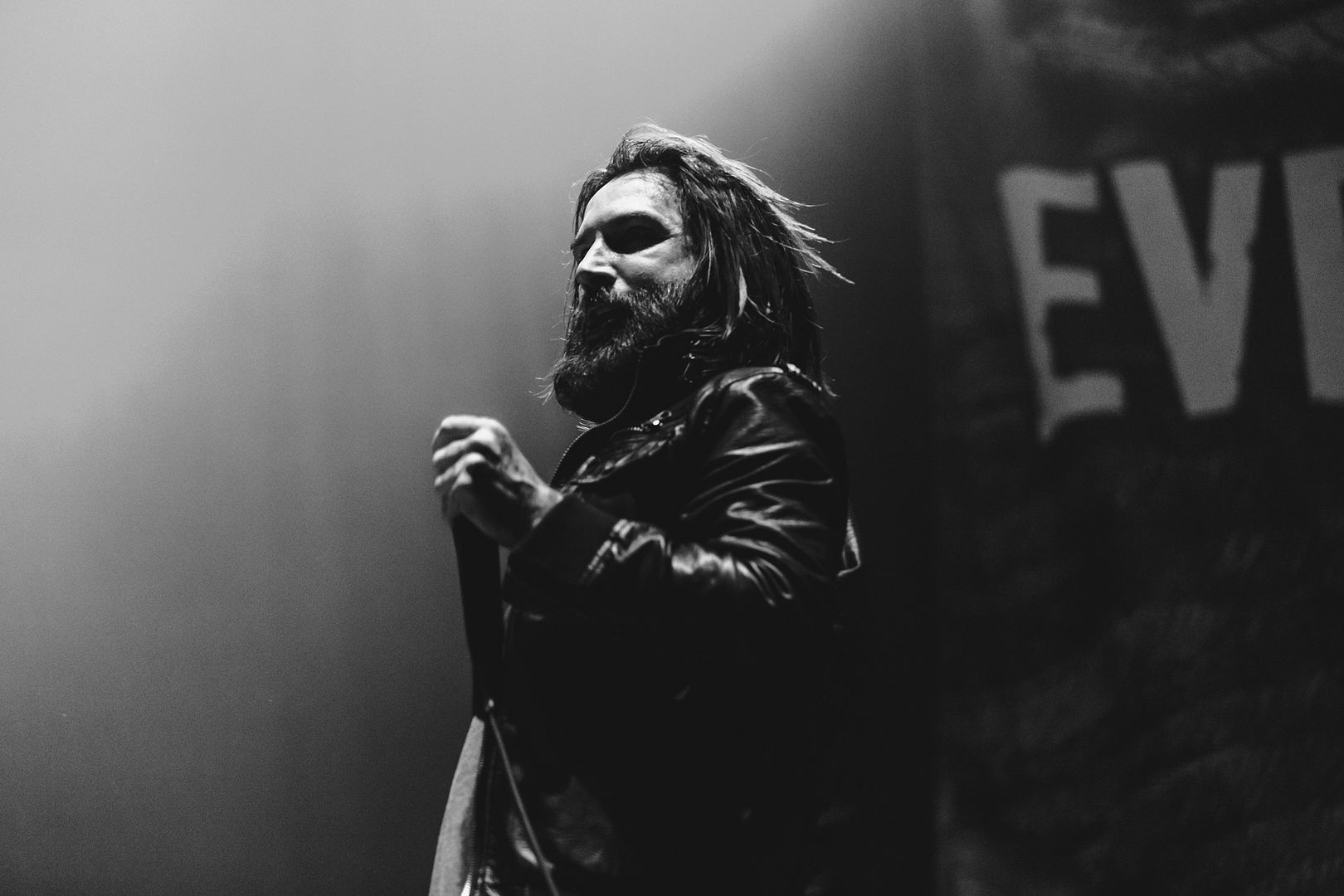 PHOTOS: DEREK BREMNER
WORDS: ZOE LONDON AND GEORGE ROCKETT
EVERY TIME I DIE SUPPORTING A DAY TO REMEMBER, ALEXANDRA PALACE LONDON 12TH FEBRUARY 2014
A couple of weeks ago, Alexandra Palace saw a takeover of a real mix of genres ranging from hardcore to pop punk, with the Florida quintet A Day To Remember heading up the mix. First up were The Story So Far, bursting open with pop punk at a very early slot of around 6.45pm – somewhat at their misfortune, as the venue was still yet to fill up. Mallory Knox later on provided the other support, and were met with rapturous applause, proving the Cambridge five-piece are cementing their place in the British rock scene very nicely.
A Day To Remember had one of the most extravagant sets I've seen at a rock show in a long time, built shaped like a giant house, in which the band entered the stage through the garage. They were throwing pyrotechnics left right and centre, with giant zorbs rolling over the crowd, gigantic fire cannons as well as t shirt guns – showing us all that they know how to have a good time.
Now, I don't really know much of A Day To Remember, so while I enjoyed watching the show and found myself laughing and dancing along to the tracks, the real reason George and I trekked it up that hill on the cold Wednesday night was to see New York's finest hardcore rock and roll band of the modern age: Every Time I Die.
Known for their energetic performances, and the last time I saw them being at the 150 capacity venue The Fighting Cocks in Kingston, I knew I was in for a sweaty mosh party – the very kind I paid good money to experience. ETID are always so tight musically, and this performance was no exception, with every song sounding on point. The problem with Ally Pally is that it's not designed for hardcore rock gigs, so the sound is lost in the vast space and unusually built venue acoustics. Unless you're stood right infront of the sound desk, it's quite difficult to hear both Jordan Buckley and Andy Williams on guitar clearly, and this can mean that the clarity is lost in this venue, which is a real shame.
Keith Buckley was working some kind of sexy hardcore Jesus look (did not go unnoticed by me obviously) and as he always does, needed very little in the way of stage trickery to command the stage with his prescience.
Setlist wise, considering they were restricted to half an hour, and despite the clock ticking they managed to fit in such a great mix of hits and older tracks. We got Ebolarama,The New Black and Underwater Bimbos From Outer Space as well as a new unreleased track, seemingly nodding to that of an expansion of themes from the previous album – Ex Lives.
Overall, for a lot of the younger audience it proved a great introduction to Every Time I Die, but left George and I looking forward to hopefully a longer set upon another return to London in future.
Check the playlist below for our pick of tracks from all bands performing on the night: