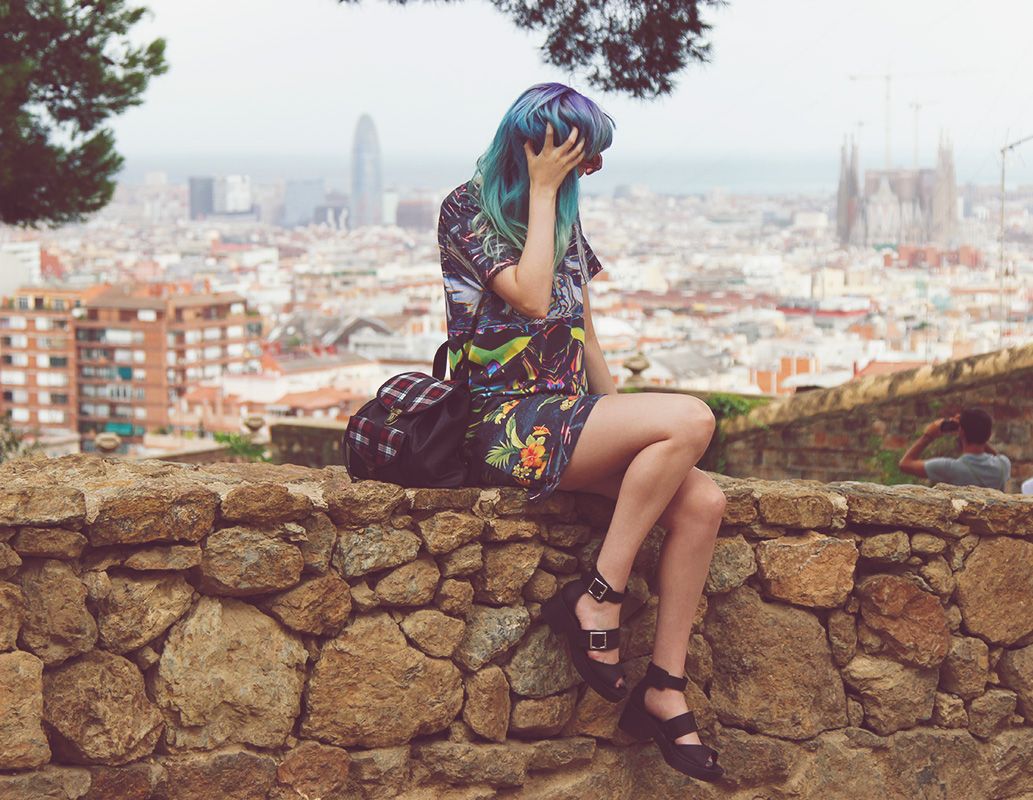 +–+–+
PHOTOS & WORDS: ZOE LONDON
SO YOU WANT TO TAKE A SHORT EUROPEAN CITY BREAK, BUT HAVE NO IDEA WHERE TO START? LET ME BE YOUR GUIDE.
+–+–+
In my short time on this planet i've been very fortunate to travel around Europe quite a lot, and I adore it. I'm yet to meet a European country I didn't like. I've been to most of the major countries now – bar Russia if that's even technically Europe any more – and i'm ready to delve into the smaller, lesser known cities, the ones that are a little hard to pronounce, to find hotels in, and to get to. I'm ready for you. However, for now i'm gonna talk you through five of my favourite European cities to maybe help you decide where to travel to next if you're planning a European city break. If you're not, I strongly recommend it. If you're UK based, there's so many budget airlines now that fly all over Europe for cheaper than ever before. Get out there.
THE BEST OF BOTH, A BEACH AND A CITY BREAK = BARCELONA
I love Barcelona. I've made no secret of this here on Zoe London. I've been twice now and i'd go again in a flash. In fact I would move there, and live there pretty happily. Barcelona for me is the ultimate city-beach break, as it has everything you'd want from a typical Spanish coastal holiday, but also has the bonus of being an amazing city with a very vibrant beating heart. There's culture by the bucketload, Gaudi's architecture is abundant, and absolutely breathtaking. There's also a lot of young people there, who bring music, art, nightlife and a lot of good hangouts to the city. You can get lost in the gothic quarter, spend hardly anything and have an amazing night drinking cocktails with the locals. For beaches, swimming pools, Spanish food and culture, you'd do no better than a weekend break to Barcelona.
SCANDI-COOL MEETS YOUNG, URBAN FUN = COPENHAGEN



Copenhagen is somewhat of Scandi hub. With a wealth of young people on every corner, the city just lives and breathes art. It's got historic architecture that is incredibly well preserved, but it fuses the old with the new all the time, creating new installations, murals and vibrant art pieces all over the city. I felt the vibrancy so much on my trip there, and I fell in love with everything about this scandinavian beautiful city. In Copenhagen you'll have a ball eating their delicious smorgasbords of food, drinking in the coolest underground bars and laughing your face off on the amusement park in the middle of the city – Tivoli. One downside is that it is rather on the pricey side, and you'll struggle here on a budget. I tried to do it on a budget and failed, spectacularly. Save up for this one, it's worth the wait.



ARCHITECTURE AND NIGHTLIFE FUSED TOGETHER = PARIS
Paris is quite an obvious choice for us Brits due to the proximity of the city via the Eurostar, and how cheap it is to get over there. From my flat, I could walk to St Pancras with a suitcase, get on a train to Paris for lunch and be home for bedtime. It's easier than ever. So this may be obvious, but for killer nightlife, you'll do no better than Paris. Head to the 11th Arrondissement – Bastille – for the best music venues and grimy bars, imho. I've heard Berlin is kickass for good nightlife, but i've not been, so for my recommendation I say Paris. Skip the tourist things, honestly (maybe the Eiffel Tower if you have to pick one) and dive into their Soho equivalent. Stay safe (mind pickpockets) but absorb all the culture, the traditional 1920's Paris meets modern heritage and ditch the guide books. Walk. I walked miles across Paris because the Metro stops are so close together they're almost pointless!
A QUIET BREAK FOR CULTURE, HISTORY AND ART = VENICE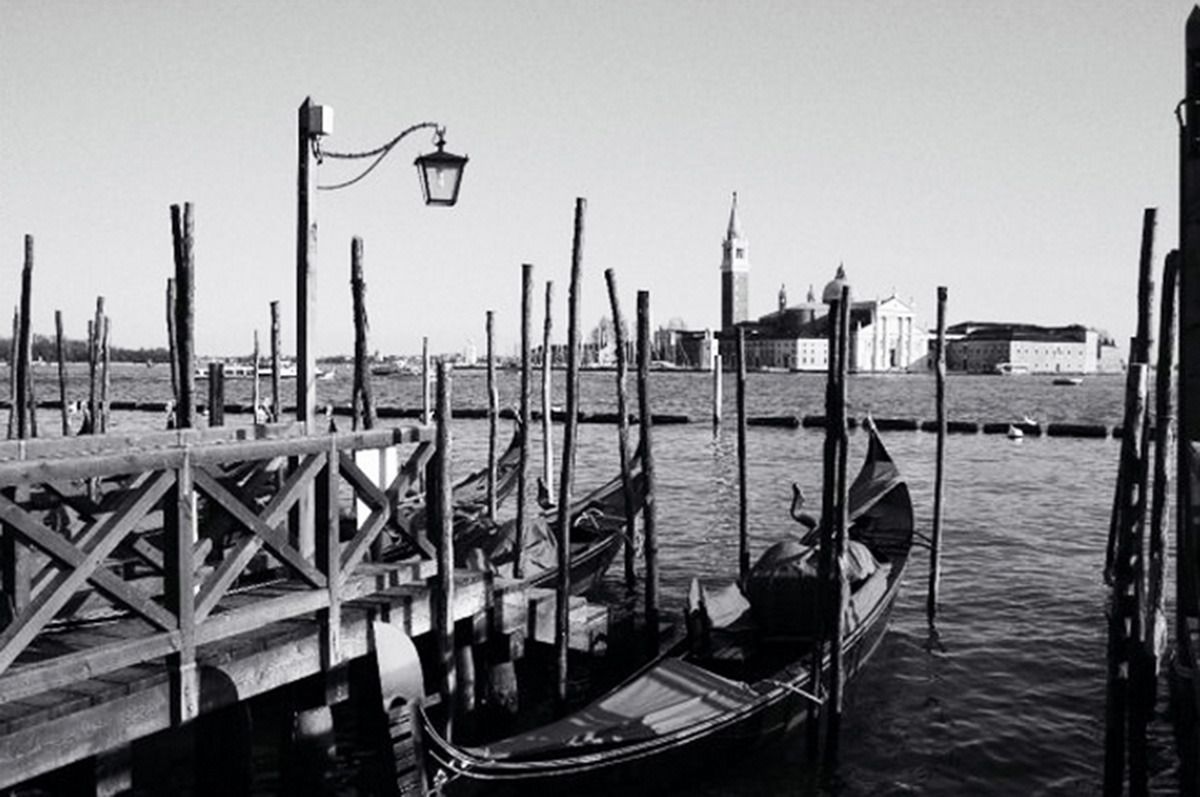 Au contraire to Paris and it's vibrant nightlife, if it's a quiet one you're after you simply must head to Venice. I've still never seen a place like it in my life. It's like a fairytale. The place is so quiet because there is no transport, as the only way to get around is either on foot or via river boat. Or gondola, if you're willing to splash the cash. (Pro tip, the bus-boats go the same route as the gondolas, cost about 3 euros and you can sit outside..) I loved everything about Venice but it is not really a party destination, unless you go during the street festivals. There's so many beautiful tiny little Italian churches, art shops, performances and music on the streets that if you want to feel like you're in another world for a weekend, you'll adore and fall in love with Venice. Maybe do just take note of the months when it smells best… i'm serious.
CHEAP, YOUNG PEOPLE, AND GREAT DIVERSITY = PRAGUE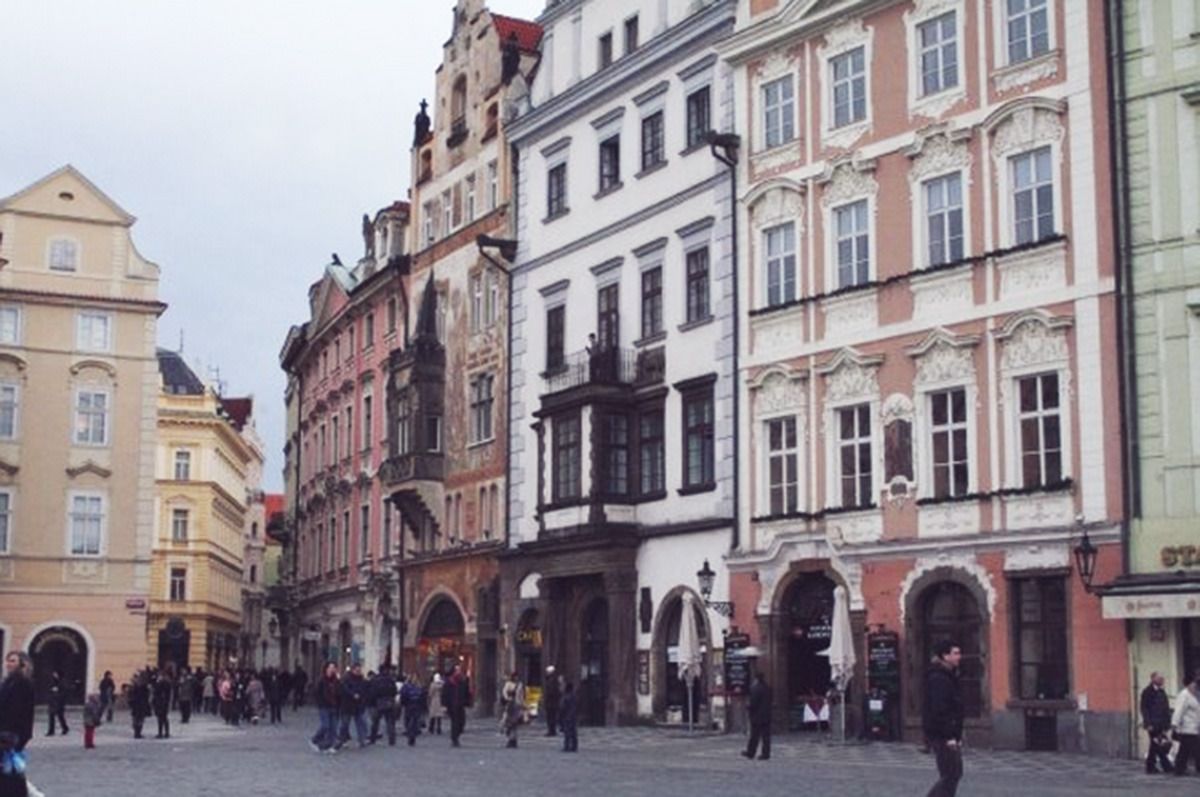 I went to Prague when I was 18, so maybe i'm a bit biased on the fact that it's for young people, but seeing as it's status as a new popular place for Stag and Hen do's recently seems to prove, if you're after cheap beer, cheap food, cheap hotels… cheap *everything* and a good laugh, you'll love Prague. I love exploring and seeing things so I went on a few explorations with my friends and we found some insanely beautiful things from old ruins to historic buildings. The clock in the main square is one of the most astoundingly beautiful pieces of architecture i've still ever seen and the people are pretty much the friendliest ever. You won't need to bring a lot of spending money either because i'm not sure if i've mentioned it – but it is really cheap. Honestly. Blow the budget a bit and splash out on a nicer hotel, and have fun. Head to the Lucerna venue in the centre for some live music and make sure you try a bar with traditional Czech absinthe. Just have some water ready!
+–+–+
So there you go there's some of my favourite places in Europe to visit for a city break. I had to delve right into my facebook history to find those photos, and they brought back a lot of happy memories. That photo I took in Venice is one of my favourite photos travelling, ever. Sorry some of them are potato quality, insane to think how far cameras and stuff have come on even since I was 18…
Honourable mentions have to go to Munich, Amsterdam, Athens and Florence but for now these are my favourite cities to explore! Happy city breaking wherever you choose to go and well, if you weren't planning on a city break but are now, do it I say. Travel is the only thing you can buy that makes you richer. Plus, booking.com usually have some great last minute deals…