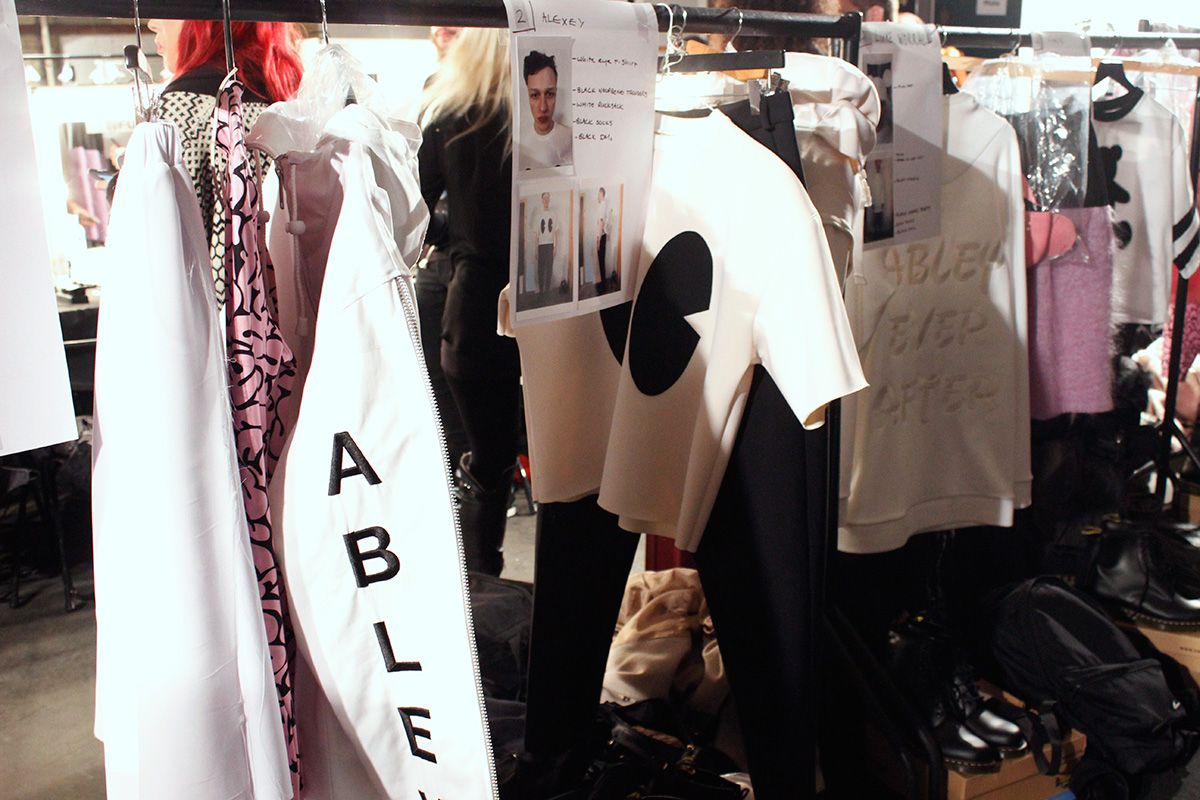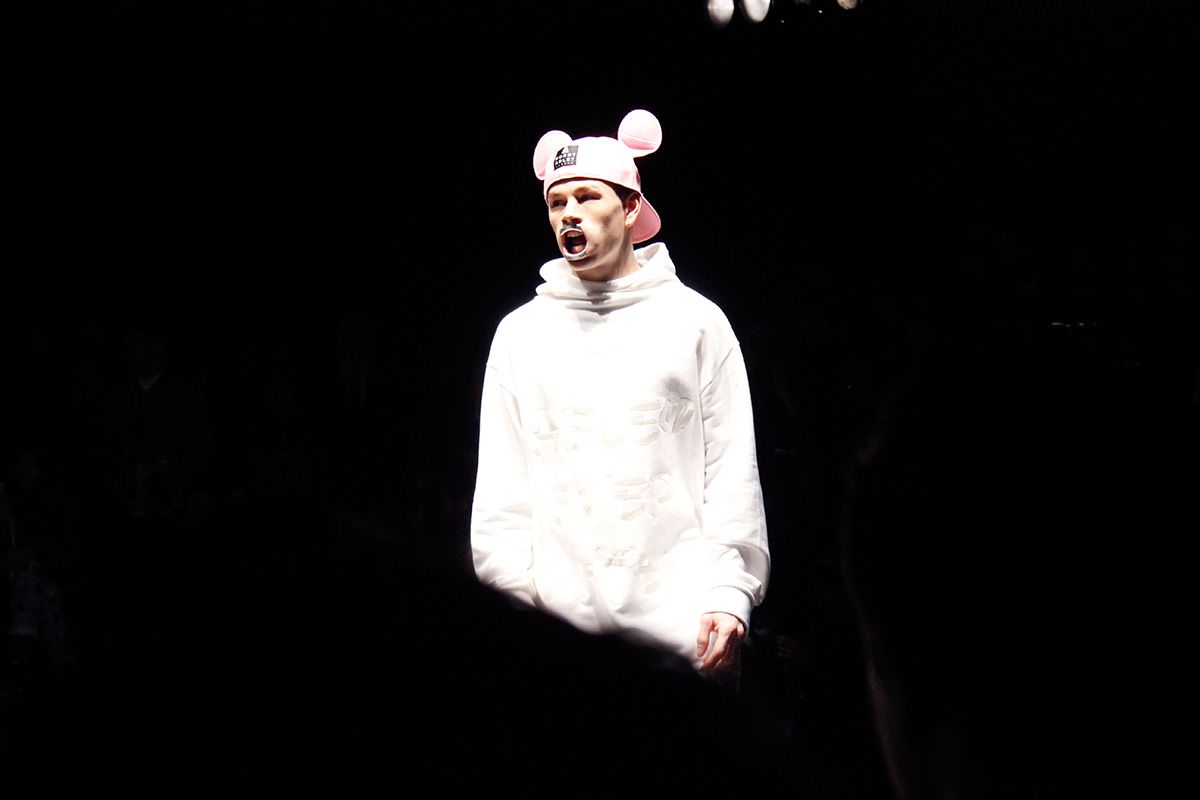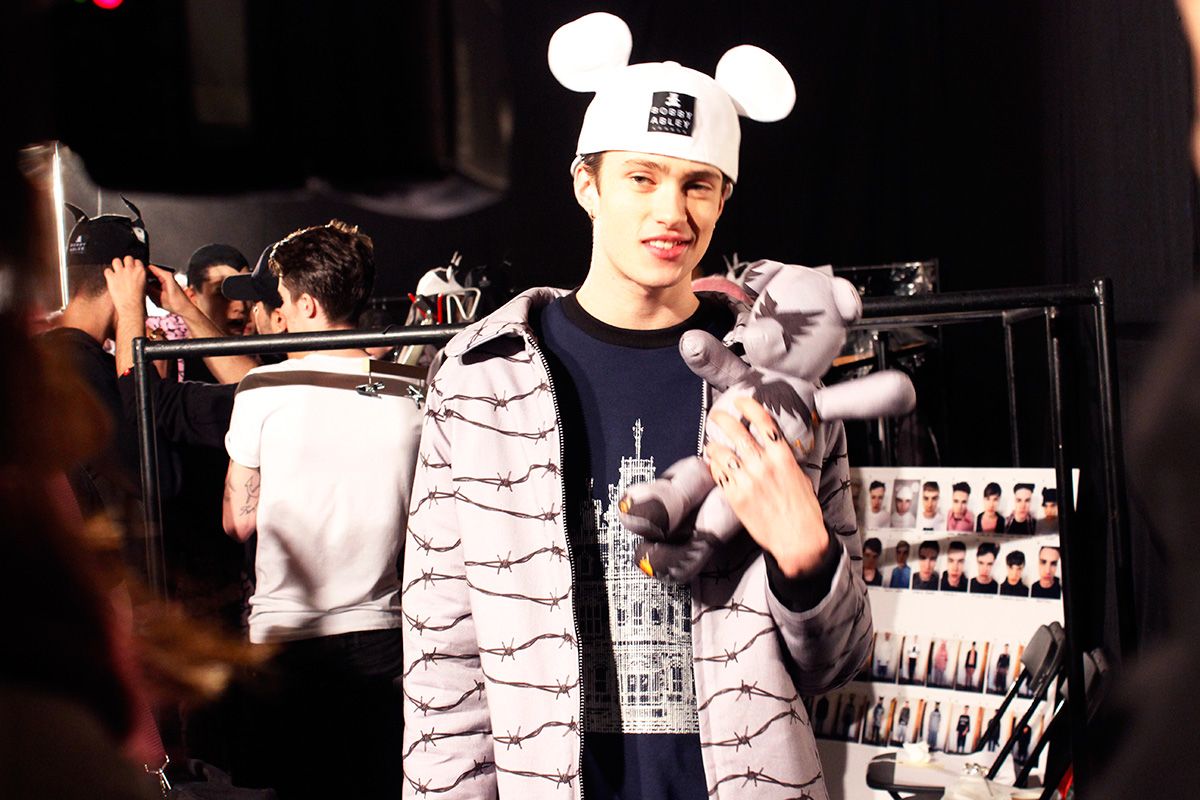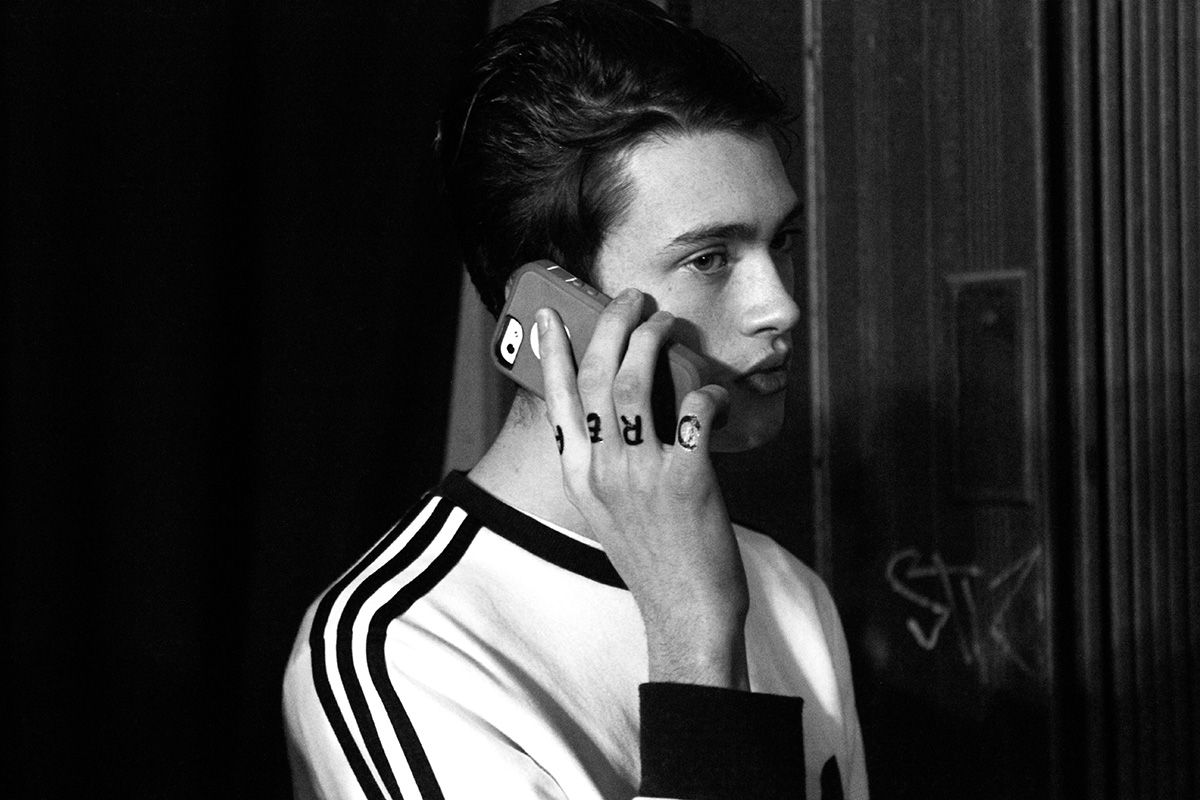 WORDS: ZOE LONDON
PHOTOS: ZOE LONDON
BOBBY ABLEY AT FASHION EAST, LONDON COLLECTIONS: MEN JANUARY 2014


One of the most striking shows of London Collections: Men that stuck with me not only during the loud and hauntingly bold catwalk but in my thoughts after was by Fashion East showcasing talent in Bobby Abley.
Always one to use innocence and cartoon silhouettes and characteristics in his collections, Bobby did not shy away from the messed up Disney vibes for AW, showing us that signature Disney font flipped on his head, embellished on clothing in anti Disney words like RIP and 0 BRAINS with the hands adorned with faux tattoos in D R E A M O N with a Disney middle finger to the world.
Hair for the show was by the achingly cool Fudge, spray painting each model's hair in a slick back jet black using their Texture Junk and held tight in place with their Coconut Cocktail Hairspray. Some models were spray painted on the forehead in the shape of a widow's peak which at first looked to me very vampire-esque, started to make sense as Mickey as the eerie sounds of the Mickey Mouse Club started playing around The Old Sorting Office, and Abley's nightmarish Disney dream came to life.
Aside from providing the shock value of the content (especially once the men started walking out to blaring M.I.A in horrorshow Clockwork Orange style mouth pieces holding them open in a constant shock face) Bobby showed a real experimentation with fabric and colour for men. With mixed in sportswear influences in bomber jackets and slouched sweatpants came furry pink sweaters emblazoned in basketball style detailing, mixed up with graphic print tees and feminine cut shorts.
I think the influence of Bobby's nightmare world will have brushed off on the male fashion community – it just might be a little too early for fluffy pink and soft skirt style shorts for the men of Britain just yet, I give it a few more years!
One of my favourite shows of London Collections: Men, it also reminded me how much I loved M.I.A. Click to play MEDS and FEDS, the soundtrack of the show, and let the visuals take you on a happy adventure to the happiest place on Earth…